'Urgent' need to look at legislation on minor drug offences
The Home Office is being urged to amend minor offence legislation to solve a drug crisis in Glasgow.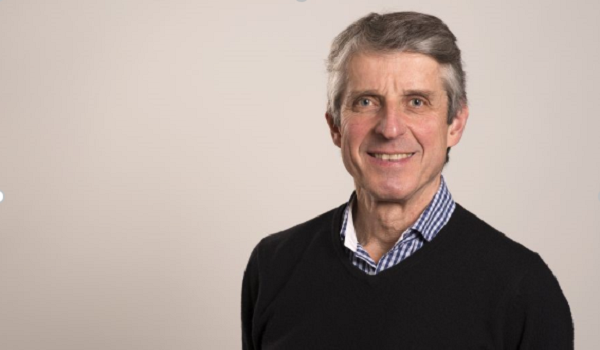 Dr Roy Robertson, of Edinburgh University and current chair of the Government's Advisory Group on Drug Related Harm, believes the Westminster parliament must urgently "go back to primary legislation to reduce the damage that the current system does".
Meanwhile, MP for Glasgow Central, Alison Thewliss, has introduced a ten-minute rule Bill to make the use of supervised drug consumption facilities (SDCFs) legal. The Scottish Government and Glasgow's Health and Social Care Partnership has approved the proposal.
However, the Home Office currently refuses to back the suggestions.
Dr Robertson expressed concern over a lack of safe places for those suffering addictions to inject drugs saying there is a "crisis we have at the moment in Glasgow and extending outside Glasgow of HIV infection of those who inject" and that "our proposal is that [a SDCF] is not only useful but essential and critical harm reduction measure that we really would like to get in place urgently".
Last month, members across all parties in the Scottish parliament voted for the UK government to allow SDCFs with 79 to 27 in favour. The development of a facility in Glasgow was held back last year because of changes needed to legislation made in Westminster.
Of the 867 opioid-related deaths that were registered in Scotland, 257 were in the city of Glasgow.
Research has led Dr Robertson to conclude that to help the crisis the city faces, legislation should aim to reduce harm caused by addiction by viewing it as a health issue rather than criminal one. He cited the National Treatment Outcome Study that found "during treatment, the number of crimes committed fell by two thirds and criminal involvement halved" as evidence that treatment also reduces crimes committed by patients.
Ms Thewliss suggested that the cost of addiction is far greater than the cost a change in the law: "There is a cost in emergency hospital admissions and ambulance call-outs and in police time dealing with complaints. There is a significant cost in cleaning up discarded needles, with residents being charged for a problem not of their making and the council picking up the tab for public spaces.
"Recent debates in the Scottish Parliament and Glasgow City Council have demonstrated a clear desire for the introduction of a supervised drug consumption facility, with support from all parties, including members of the Conservative Party. My Bill will take new steps to enable drug addiction to be treated as a public health issue, whilst ensuring that criminal activity from illegal drugs continues to be robustly tackled by the police.
"The only remaining barrier to doing something different is the Home Office's unwillingness to grant an exemption.
The Home Office has said there is "no legal framework" for SDCFs and that a "range of offences is likely to be committed" should they be implemented and "we expect local police forces to enforce the law in such circumstances".
Consequently, MPs such as Ronnie Cowan have called for legislation on drug consumption to be devolved to the Scottish Parliament "to enable the relevant police forces to take a consistent stance that does not set them apart from the rest of the judicial system". She said that the current system
"pushes responsibility on to the shoulders of local administrations and the police force, while refusing to furnish them with the legal powers to act responsibly within the law".
Dr Robertson suggested that the criminality associated with drug consumption impacts on those in the most difficult situations.
"There isn't another area of medicine or social work or public health that is in the realm of criminal justice. It's about how we manage and deal with people"," he added.
Last week, police and crime commissioners (PCCs) in England and Wales wrote a letter to the Government urging them to change their stance on consumption rooms. The joint-letter written by North Wales, West Midlands and Durham PCCs said they are "deeply concerned" about the official stance and cited international evidence backing the proposal's effectiveness.
Ms Thewliss said "I welcome the news that police chiefs in England and Wales are urging the government to reconsider their opposition to SDCFs. The fact that senior figures in law enforcement are detailing that these facilities can save lives, and that drug addiction should be treated as a medical issue rather than a criminal one, should be serious food for thought for Ministers".
A spokesperson for the Home Office said: "Drug abuse can devastate lives, ruin families and damage communities. This Government's approach remains clear – we must prevent drug use in our communities and support people through treatment and recovery.
"Last year we released a comprehensive drugs strategy, setting out a balanced approach which brings together police, health, community and global partners to tackle the illicit drug trade, protect the most vulnerable and help those with a drug dependency to recover and turn their lives around."
The Supervised Drug Consumption Facilities Bill 2017-19 is provisionally due to have its second reading on Friday July 6.