Scottish MP introduces drug consumption room Bill
Illegal drug taking could be medically supervised in Glasgow if a Bill before the Westminster parliament is approved.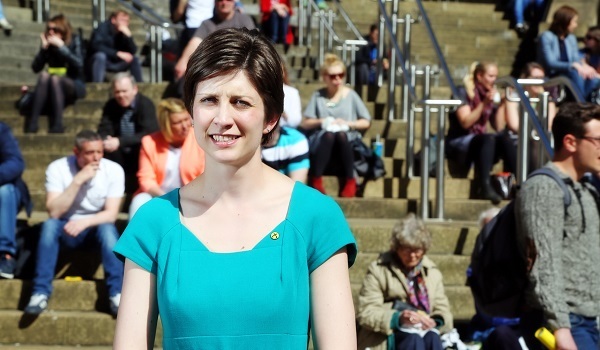 The introduction of drug consumption rooms in Scotland was called for by SNP MP Alison Thewliss after the Scottish Government and Glasgow's Health and Social Care Partnership approved the idea.
The medically supervised rooms are designed to provide a safe environment for the use of illicit drugs and aim to decrease the number of drug-related deaths while reducing costs of tackling drug use.
If the Bill succeeds, the first facilities would be piloted in Glasgow. However, the Home Office has said it has no plans to grant the Bill permission to proceed.
Speaking in the House of Commons on Wednesday (March 15), the Glasgow Central MP said drug consumption rooms are estimated to save more money than they cost, due to the reductions in deaths and HIV infections that they produce.
Such facilities have not been found to increase injecting, drug use or local crime rates, Ms Thewliss added.
"To operate a supervised drug consumption facility requires the consent of the Home Office. Those operating, working in and using the facility require protection in law, hence my Bill seeks to exempt staff and those using drugs within the facility from prosecution and remove liability for prosecution from the operators of the facility—in this case, the Glasgow city health and social care partnership," she told MPs.
"I am particularly grateful to the honourable Member for Stirling (Stephen Kerr), who said in giving his support that 'we should reach out to help those in the grip of drug abuse and do what can be done to help them escape the vile grip of the gangster pushers and dealers'. This facility is very much a step in that direction."
A spokesperson for the Home Office said: "There is no legal framework for the provision of drug consumption rooms in the UK and we have no plans to introduce them.
"A range of offences is likely to be committed in the operation of drug consumption rooms. We expect local police forces to enforce the law in such circumstances."
The national centre of expertise on drugs, Release, has said that it recommends "exploring the establishment of medically supervised drug consumption rooms, like those that are saving lives in Europe, Australia and Canada.
"Instead of learning from these recommendations and developments, the British government is sticking to the prohibitionist approach of the 1971 Misuse of Drugs Act, and its own unevidenced faith in the power of drug policy to support 'recovery'" The Bill will receive its second hearing on April 27.