NPCC hits back over criticism of social media officers
The National Police Chiefs' Council (NPCC) has defended the role of social media officers as 'making a real difference' after Home Secretary Priti Patel derided their value to policing.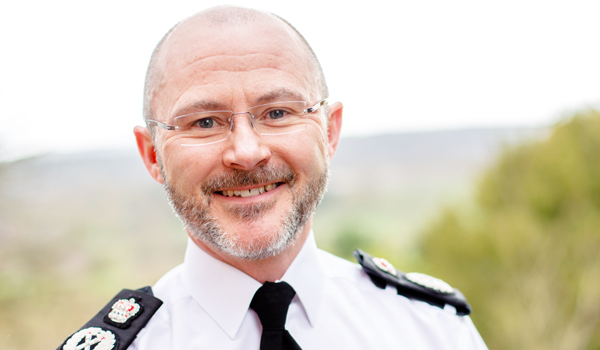 The NPCC has been forced to step into a row with the Government after Ms Patel said a vacancy being advertised by Dorset Police was an "unnecessary job" with an "inflated salary".
NPCC lead for neighbourhood policing Chief Constable Gavin Stephens said that far from being a waste of resource, social media officers help the police to be more efficient in preventing and detecting crime and keeping people safe.
He was addressing criticism of salaries paid to social media officers in an article in The Sun newspaper and comments made by Ms Patel on Twitter on Tuesday (August 27).
After the tabloid newspaper highlighted the salary being offered for the role – £25,556 rising to a maximum of £28,353 per annum– was thousands more than a new apprentice constable, Ms Patel said: "We will give the police the resources they need to keep the streets safe, but they mustn't waste taxpayers' money on inflated salaries for unnecessary jobs. The public want more police officers and fewer social media officers."
Dorset Police Chief Constable James Vaughan hit back at Ms Patel's comments by challenging her to debate officers' starting salaries, which he said have been eroded in recent years.
And, in a blog issued on Friday (August 30), Mr Stephens said: "What does a police social media officer do all day, and is it of any value? A recent article by The Sun suggests not and the response to it shows others have their doubts."
He said: "Social is now an integral part of how we police and how we engage with communities that are connected online.
"Every single day [social media officers] assist their uniformed and detective colleagues to find missing people and trace dangerous suspects – reaching more people, more quickly and with more accuracy than knocking on doors or dropping leaflets.
"Social media allows us to share information quickly and easily with the right people, and in the right places, and operational colleagues know that this often unlocks a case and prevents further crime. They've also become the first port of call for many during emergencies like terror attacks or major floods or storms, alerting the public and providing fast-time warnings that help save lives."
Mr Stephens listed examples of social media making a real difference, such as:
After Durham Constabulary issued a CCTV image of a man they wanted to speak to following a burglary in which two high value Range Rovers were stolen, within a day of the appeal being posted on social media, the offender's mother rang the force to say it was her son in the picture and he was arrested.

A Facebook appeal resulted in the body of a man pulled from the sea in Scarborough being identified within 24 hours. 

An appeal on social media to locate a man wanted by Dyfed Powys Police for murder resulted in a member of the public recognising him on a public beach and he was arrested, charged and subsequently jailed.

The Metropolitan Police Service campaign celebrating 100 years of female police officers, in which social media played a key part, led to a significant increase in applications to join the force from women.
Mr Stephens cited a survey conducted by forces in 2018 that found 51 per cent of respondents viewed social as their preferred method of contacting police about non-emergency issues.
And in major emergencies the public turns to police social channels as the trusted source for information and advice.
Social media also helps show how crimes are solved, building confidence in the criminal justice system, Mr Stephens added. 
"A career in policing, wherever it is, is hugely rewarding. But it can also be demanding, fast-paced and with high stakes. This means police communicators must be prepared to respond at pace to the unexpected, sometimes work unsociable hours and be accountable for any mistakes. The right people are needed to do the job, and we need to ensure pay reflects their skill and experience.
"Modern policing needs a range of people with different skills, different backgrounds and doing different roles but crucially working together for the same outcomes – preventing crime, solving it and keeping people safe."
Police Professional has approached the Home Secretary for comment.