Chief constable challenges Home Secretary to debate officer salaries in row over police staff pay
A chief constable has defended the salary to be paid to a social media officer after the Home Secretary attacked the recruitment as a waste of taxpayers' money.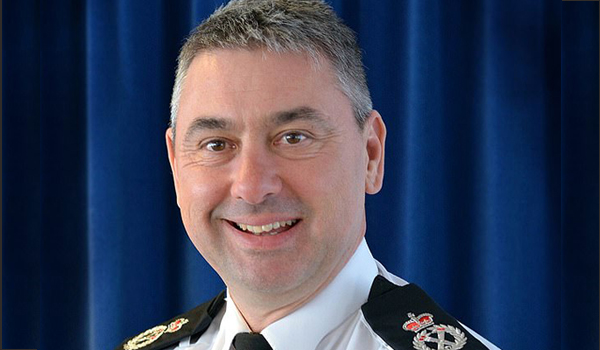 Dorset Police Chief Constable James Vaughan responded to Priti Patel's criticism as potentially undermining the work of police staff across the country.
On Tuesday (August 27), Ms Patel said the vacancy being advertised by his force came with an "inflated salary" and was "an unnecessary job".
She was responding on Twitter to an article in The Sun newspaper, which said the salary of the police staff post would be thousands more than a police officer with three years' service.
The Dorset Police website shows the commencing salary for the social media officer is £25,556 and rises by yearly increments to a maximum of £28,353 per annum.
The Sun said this was higher than the £18,450 starting salary for a police constable apprentice and, even after three years, "a bobby's £25,269 is much less than the office-based social media worker".
It quotes an unnamed serving officer as saying: "It makes you feel under-valued when they want to pay an office-bound worker a bigger wage for riding a keyboard all day and writing about the stuff frontline cops are doing."
Next month, forces in England and Wales will launch a massive recruitment campaign to attract between 40,000 and 45,000 new joiners over the next three years to meet Prime Minister Boris Johnson's pledge to put 20,000 more officers on the streets and replace those expected to leave between now and 2022.
Linking to The Sun article, Ms Patel said: "We will give the police the resources they need to keep the streets safe, but they mustn't waste taxpayers' money on inflated salaries for unnecessary jobs. The public want more police officers and fewer social media officers."
In a move that highlights a difference of opinion between chief constables and the Government over the need for more police staff as well as officers, Mr Vaughan defended the pay being offered for the social media officer role, which covers both Dorset and Devon and Cornwall, and requires a degree-level qualification and significant experience and expertise.
Police Professional understands that chief constables are calling for a significant increase in staff numbers, particularly to recruit and train the unprecedented number of recruits expected to be taken on from September.
Mr Vaughan's statement also challenged the Home Secretary to debate starting salaries for police officers, which he said "has been eroded significantly in recent years".
"In my view [police officer pay] is set too low; particularly as we embark on a national officer uplift programme over the next three years," he said.
"It should be noted that media reporting has focused on starting salaries aimed at student officers embarking on a three-year apprenticeship and officers can expect their salaries to rise to just under £40,000 per annum after the completion of seven years' service.
"I hope this unhelpful reporting does not serve to undermine the necessary and valuable work of tens of thousands of police staff across policing in the UK who make a significant difference to frontline policing and our fight against crime.
"Reinvestment in policing is welcomed, but somewhat overdue."
Forces have already begun boosting police staff numbers to manage the recruitment drive, increasing the size of recruitment and vetting departments, which have been dramatically cut as central government funding for policing was slashed over the past ten years.