MPS to host anti-gang social media team
A new taskforce will be set up to disrupt and remove gang-related content from the internet.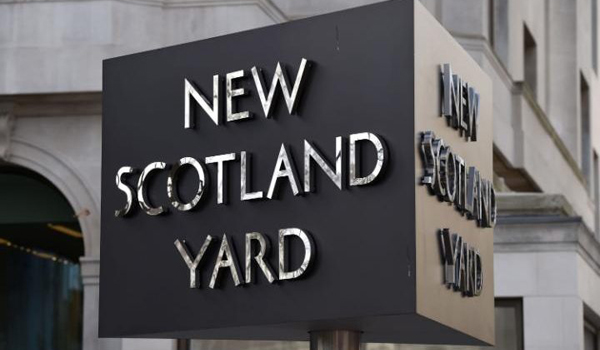 The Metropolitan Police Service (MPS) will create a 20-strong team of officers and staff tasked with flagging illegal content for social media companies to take down.
The force claims this unit will "prevent violence on our streets" by removing gang-related messages that glamourise violence and may tempt young people towards a life of crime.
Its creation, funded by £1.38 million from the Government's Serious Violence Strategy, follows the MPS's first use of a criminal behaviour order (CBO) to prevent a gang making music that glorified violence.
Deputy Assistant Commissioner Duncan Ball said: "Police forces across the country are committed to doing everything we can to tackle violent crime and the impact that it has on our communities.
"Through this funding we can develop a team that is a centre of expertise and excellence that will target violent gangs and those plotting and encouraging violence online.
"By working together with social media companies we will ensure that online material that glamourises murder, lures young people into a dangerous, violent life of crime and encourages violence is quickly dealt with to cut off this outlet for gangs and criminals."
The MPS's new unit will be responsible for seeking out both overt and covert examples of threats, messages or incitements to violence online related to gangs.
Home Secretary Sajid Javid claims gangs are increasingly turning to social networks to taunt each other and promote crime, and urged companies like Facebook and Google to do more to prevent their activity.
On Friday (June 15), five members of a Notting Hill gang were handed three-year CBOs preventing them making 'drill' music after already being jailed for conspiracy to commit violent disorder.
Rhys Herbert, Yonas Girma, Isaac Marshall, Jordan Bedeau and Micah Bedeau, armed themselves with machetes and baseball bats to attack a rival gang last November.
A MPS investigation trawled through two years of their music and social media activity, unveiling a raft of evidence demonstrating how their songs promoted violence.
One of the 'drill' songs, called 'No Hook', featured sounds of gunshots and lyrics threatening to shoot other people.
The CBOs imposed on the gang prevent them creating or performing music that incites violence against anyone or referencing other gangs and gang members.
They are also banned from referencing the death or injury of other gang members or specific post codes.
They are required to notify police of any new official music videos they feature in within 24 hours of publication, and provide a list of their official videos that are currently unpublished.
The CBOs also prevent them from meeting in public places with other gang members except for in specific circumstances, attending Notting Hill Carnival, or wearing face masks in public.
Detective Chief Superintendent Kevin Southworth, head of the Trident and Area Crime Command, said the outcome marked the end of an important case for the MPS.
"We believe this to be one of the first times, if not the first time, we have succeeded in gaining Criminal Behaviour Orders that take such detailed and firm measures to restrict the actions of a gang who blatantly glorified violence through the music they created," he added.
"This isn't about us straying into the area of regulation or censorship – we are not trying to ban anyone from making music now are we demonising any one type of music – but the public rightly expect us to take action in a case such as this where a line has very clearly been crossed and the safety of individuals is put at risk."
Last month, it emerged that YouTube had agreed to remove 30 videos out of "50 to 60" identified by the MPS as drill music.