YouTube deletes violent 'drill music' videos targeted by the MPS
Half the music videos identified by the Metropolitan Police Service (MPS) have been taken down by YouTube following a dedicated operation to reduce violence they incite.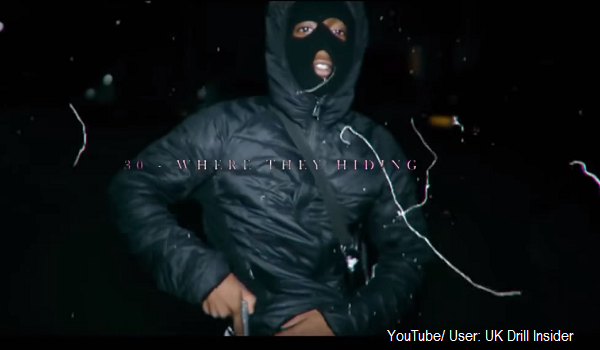 The MPS has asked YouTube to remove between 50 and 60 music videos, according to figures obtained by the Press Association, but only around 30 have actually been taken down from the site.
Many feature drill music – a style of rap that originated in Chicago but gained popularity first in south London and spread throughout the capital. The videos often feature young people wearing masks portraying gun signs and threats and references to violence.
YouTube explained to Police Professional that its work with the police provides knowledge of local issues about why a specific issue might carry a particular threat.
A YouTube spokesperson said: "We have developed policies specifically to help tackle videos related to knife crime in the UK and are continuing to work constructively with experts on this issue. We work with the Metropolitan Police, The Mayor's Office for Policing and Crime, the Home Office, and community groups to understand this issue and ensure we are able to take action on gang-related content that infringe our Community Guidelines or break the law.
"We have a dedicated process for the police to flag videos directly to our teams because we often need specialist context from law enforcement to identify real-life threats. Along with others in the UK, we share the deep concern about this issue and do not want our platform used to incite violence."
MPS Detective Superintendent Mike West said: "The Met have been monitoring the increase in the number of videos that incite violence since September 2015.
"We only ask for videos to be removed which we believe raise the risk of violence. We have been working with Google to take down some of the videos which they have done after approaches from us.
"Partnership working with organisations such as YouTube and Google is a key part of how we address this going forward and we continue to work with them to explore how we can tackle the issue.
"Closer partnership with Google has been developed in the past few months in order to evolve and increase our capacity to remove social media videos that incite violence as quickly as possible."
The MPS has collected 1,400 indexed videos that have been used to gather intelligence about violence.
This intelligence is used by the force to take action against individuals with methods such as Criminal Behaviour Orders (CBOs), curfews, exclusion zones and the restriction of wearing hooded clothing.
Amnesty International criticised disproportionality in the MPS's gang matrix, expressing a particular concern over the monitoring of online behaviour with the sharing of YouTube videos that contained "gang names or signs" as indicative of gang alliance.
In a report published on May 9, the campaign group said that Gang Units may be profiling members simply because of their subculture and online relations.
A Home Office spokesperson said: "This Government is determined to end the cycle of violence, which is having such a devastating impact on our young people and communities. Our new Serious Violence Strategy puts a stronger focus on steering young people away from violence whilst continuing to ensure the strongest possible law enforcement response.
"The strategy examines how social media usage can drive violent crime, and how it can be used positively to counter violent messaging and help police take action against offenders.
"It is already an offence to incite, assist or encourage violence online and we will continue to support police to tackle offences perpetrated online."