Your ideas are shaping the Front Line Review – keep them coming
Policing Minister Nick Hurd explains some of the ideas influencing the Frontline Review of Policing and urges more officers and staff to get involved.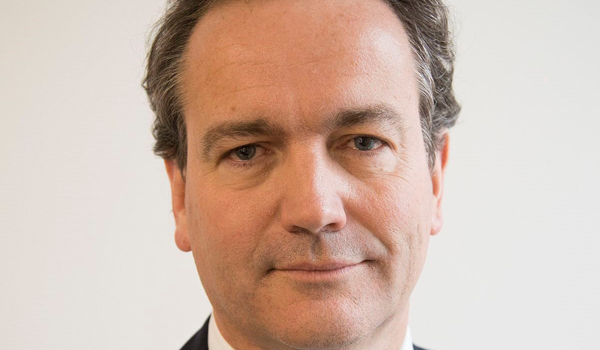 I set up the Front Line Review as it was important to me that the Home Office had a direct connection into the front line and their experiences. This was the first time that the Government had sought to engage frontline police officers in this way – directly, both online and face-to-face. Naturally, there were reservations.  
We were taking a risk and relying on your engagement and support.  
The Review could have been ignored and vanished without a trace. It could have been seen as a burden when you already have more than enough on your plates.  
And we all know that while social media can be a powerful tool, it can also turn into a forum for mindless chatter and vitriol.  
There was no guarantee we would be successful in getting the ideas we need to improve support to frontline officers and staff.  
But those concerns have been blown out of the water by your responses so far.  
We have just concluded the digital engagement stage of the Review.  
This involved reaching out to police officers and staff on social media, online forums and force intranets.  
This meant that, regardless of their rank, location or specialism, they would be able to get involved in the conversation.  
One method we used to reach out to the frontline was through #WeCops, a popular online policing community.  
The Front Line Review team took over four of the fortnightly Twitter chats run by WeCops to harvest ideas on the four key themes: wellbeing, professional development, leadership and innovation.  
The level and quality of responses were better than we could have hoped for.  
Some 1,500 tweets were posted and hundreds of users engaged in the fast-paced discussions.  
The chats crossed an average of 400,000 Twitter timelines – evidence that the exercise was a real case study in harnessing the power of social media for generating ideas.     
We heard that visible line managers are key to you receiving the wellbeing support that you need.  
We heard that you want better access to the training you need to develop in your careers.  
We heard that systemic bureaucracy and internal demand is often blocking innovation in your forces.  
We heard from you about the problems facing officers and staff on the frontline. Now it is time to start working out the solutions.  
Across the next ten weeks, my review team will be travelling across England and Wales.  
They will be facilitating 28 workshops where you can have frank, confidential discussions about the issues facing police officers and staff.  
Your ideas for change will form the basis of the commitments we – government and policing – will announce once the Front Line Review concludes in early 2019.  
That is why it is vital that you continue to take this opportunity to speak up.  
Tell us about the barriers that stop you accessing the support and opportunities you need and how these should be addressed.  
Tell us about what you want from your police leaders.  
Tell us about how you think the front line can innovate to meet the demands of 21st century policing.  
We are listening. We want to make sure that the recommendations we take are informed by your expertise and experience.  
We have been impressed by the numbers of you who have taken part and your constructive feedback so far.  
Let us keep it up and make sure this Review does all it can to meet your needs. 
Police officers and staff wishing to get involved in the Front Line Review can contact the team at FLR@homeoffice.gov.uk.