Youngest woman to be jailed for life under Terrorism Act
An 18-year-old has been sentenced to life after talking to spies online about her plans to commit acts of terror in London.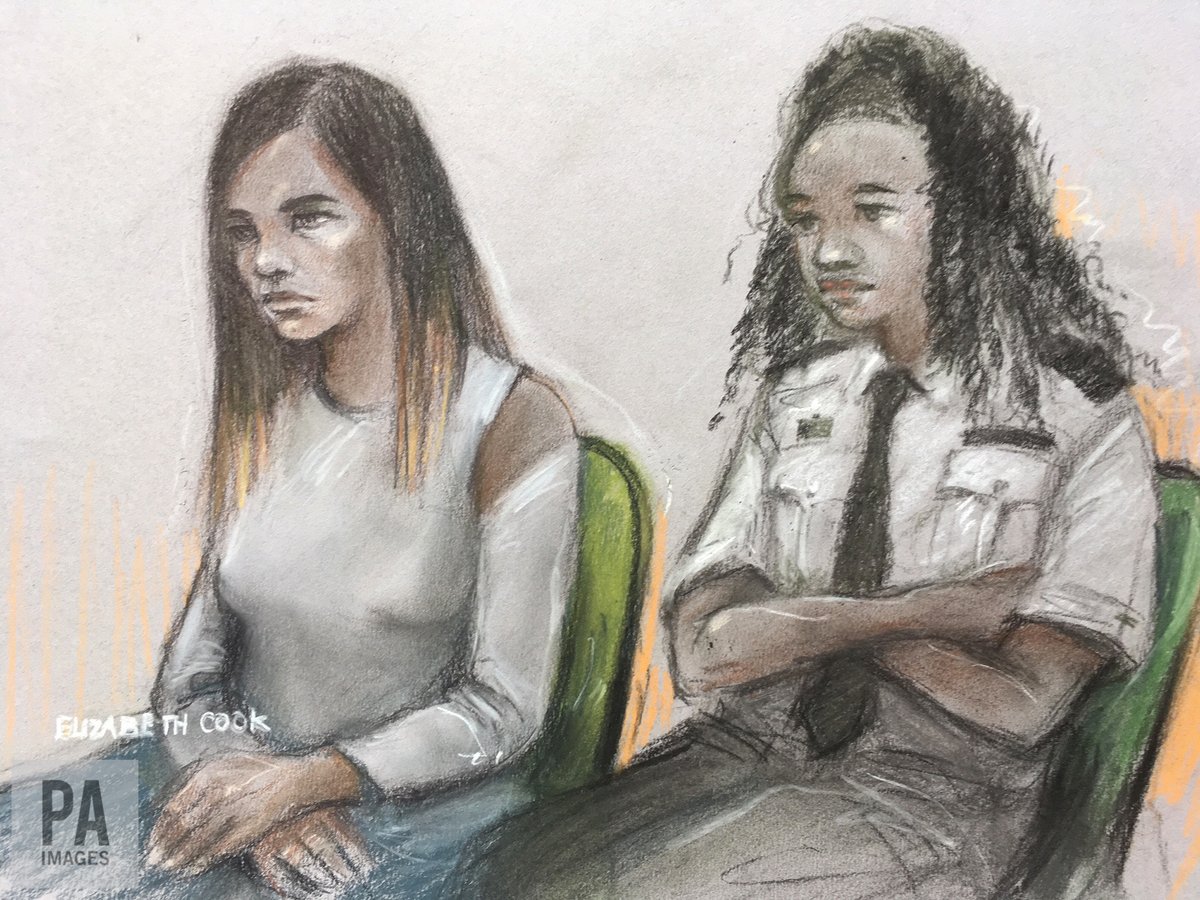 Safaa Boular was convicted at the Old Bailey on Friday (August 3) for planning terrorism acts with her mother and sister.  
The joint counter-terror and security services investigation found her and her sister, Rizlaine Boular, had planned to travel to Syria to join Daesh while she was only 16 and taking her GCSEs.  
The two girls admitted at the time to the Metropolitan Police Service's Counter Terrorism Command that they were planning to travel and live under Daesh – but only peacefully and that they had no intention of committing acts of terror.  
However, when officers seized their mobile phones they found conversations between Safaa and a UK national that she planned to marry. In the conversation the pair had discussed the possibility of her wearing a suicide belt.  
While Safaa was put on bail she directed her attention to planning a terror attack in central London. 
Thinking that she was talking to her fiance on encrypted messaging, Safaa discussed a desire acquire firearms and grenades, which she referred to as 'pineapples'. However, she was actually talking to security services at the time who were role-playing to gather intelligence.  
She also considered using a vehicle and knives instead of firearms to murder people.  
After she was charged in 2017, she kept in conversation with her mother and sister. According to recorded phone calls, they collectively continued to scheme holding a 'tea party', their code for a terror attack.  
Surveillance of her sister and friend Khawla Barghouthi, 21, revealed that they were purchasing knives and driving to popular tourist locations. Rizlaine was shot as she was arrested in Barghouthi's home in South-West London and was discharged from hospital three days later.  
At the same time her mother, Mina, was arrested while she was visiting Safaa.  
Daesh propaganda and Al Qaeda-related material was found on a number of electronic devices belonging to all three members of the family.  
Both Rizlaine and Mina were charged with preparation of terrorist acts. Khawla Barghouthi was also charged and convicted of terrorism offences, pleading guilty to knowing about the plans, yet not alerting the police. 
Safaa is now the youngest woman to be sentenced for terrorism related offences.  
Deputy Assistant Commissioner Dean Haydon, Senior National Coordinator for Counter Terrorism Policing said: "This investigation started with Safaa and her attempts to travel out to Syria, marry a Daesh fighter and support their terrorist activity. Having been prevented from travelling to Syria, she then set about plotting an attack in the UK but her plans were being covered by the counter terrorism network and security services. 
"After Safaa was arrested and charged, her mother and sister tried to pick up where she left off. But again, working with the security services, we tracked their plans and stopped them before they were able to put them into practice. 
"All three women were filled with hate and toxic ideology and were determined to carry out a terrorist attack. Had they been successful, it could well have resulted in people being killed or seriously injured. 
"But thanks to the work of the security services and counter terrorism police, their plans never came to fruition."