Young woman dies in collision during police pursuit
An 18-year-old woman has died after a car overturned in Bradford during a police pursuit on Tuesday night (January 3).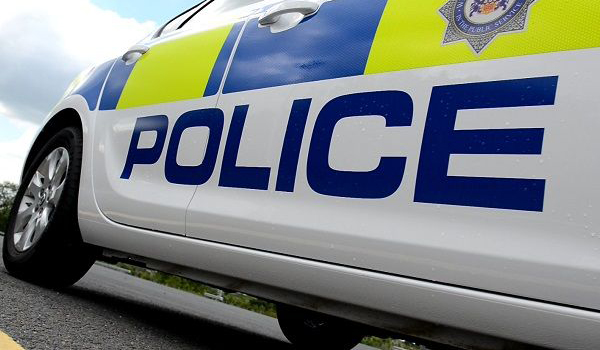 The woman was one of six people in a silver Vauxhall Vectra involved in a collision in Baildon Road after the vehicle failed to stop for officers, the Independent Office for Police Conduct (IOPC) said.
It has begun an investigation into the circumstances of the fatal collision in Bradford following a referral from West Yorkshire Police.
In a statement, the IOPC said: "We received a mandatory referral from West Yorkshire Police following the incident on Baildon Road advising that a silver Vauxhall Vectra had failed to stop for officers, and a pursuit was subsequently authorised, shortly before the collision at around 11.50pm.
"We have established there were six people travelling in the vehicle. An 18-year-old woman, who was a passenger in the car, was pronounced dead at the scene. Four people, three men and a woman, were taken to hospital for treatment.
"Another man, who we understand to have been in the vehicle, was later located and arrested by West Yorkshire Police. He received medical attention while in custody."
The IOPC said its investigators attended the scene and the police post-incident procedures, where initial accounts from the officers and staff involved were obtained.
IOPC Regional Director Thea Walton said: "I would like to offer our condolences to the family and loved ones of the young woman who died in this tragic incident. Our thoughts are with all those affected.
"It is important that we understand the events leading up to the collision. Our independent investigation will be thorough and look at the actions and decision-making of police.
"As our work is at an early stage and it would not be appropriate to comment further at this time."
West Yorkshire Police said in a statement: "Police can confirm that a woman has died following a serious collision last night in Baildon.
"An 18-year-old woman who was a passenger in the vehicle died after the silver Vauxhall Vectra she was in overturned on Baildon Road near Pasture Road at around 11.47pm.
"Five people have been treated for injuries sustained in the collision."
The force said a 21-year-old man has been arrested on suspicion of causing death by dangerous driving and remains in police custody. A 26-year-old man has also been arrested in connection with the incident and remains in police custody.
It added that the vehicle involved failed to stop for police and was being pursued by police at the time of the collision.
West Yorkshire Police is asking anyone who witnessed the collision or saw the vehicle prior to the collision, or who may have dashcam footage of the incident, to contact the force.