Worboys conviction shows offending spanned almost six more years
The 'Black Cab Rapist' has been sentenced to a minimum of six years for sexual offences reported to the police after he was granted release from prison.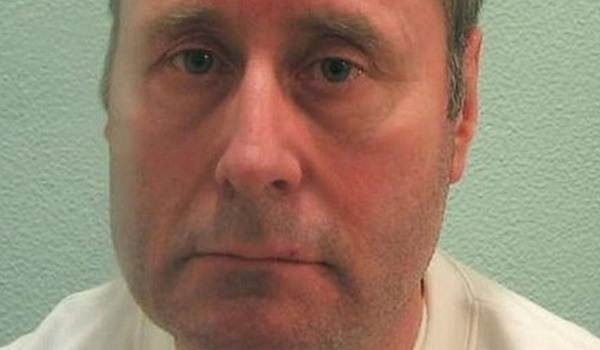 John Worboys, now known as John Radford, was sentenced to life in prison in 2009 with a minimum term of eight years to be served for one rape, five sexual assaults, one attempted assault and 12 counts of administering a stupefying or overpowering drug with intent.
The offences took place between July 2007 and February 2008, but the latest convictions show his offending took place as early as 2001.
On Tuesday (December 17), Worboys was sentenced to life imprisonment at the Old Bailey. He was told he will serve a minimum of six years, on two counts of administering a stupefying or overpowering drug with intent to commit an indictable offence and six years each on two counts of administering a substance with intent to commit a sexual act.
In each case, the four separate victims reported getting into Worboys's black cab after a night out and accepted a drink from him after being told he had won money – on the lottery, at a casino or after gambling – and wanted to celebrate.
They claimed to have "blacked out" and woke up some time later, feeling disoriented and unwell. The victims said their encounters were in 2000-2001, 2003, 2007, and 2007-2008 respectively.
In December 2018, they all pointed out Worboys during identification parades as the cab driver who picked them up on those evenings.
The cases were reported to the police in early 2018 after a decision by the Parole Board to grant Worboys release from prison sparked a public outcry.
Worboys is suspected of attacking more than 100 women, including Carrie Symonds, the girlfriend of Prime Minister Boris Johnson, while he worked as a taxi driver in London and Dorset.
Victims, supported by the Mayor of London, successfully challenged the Parole Board decision that Worboys was safe to be released into the community, leading to the resignation of Parole Board chair Nick Hardwick.
The Independent Police Complaints Commission, now the Independent Office for Police Conduct, found that Metropolitan Police Service (MPS) investigations into reports made to the police from 2003 until he was caught should have prevented some of the offending. Five officers were disciplined and the MPS has paid damages to some of the victims for a breach of their human rights.
Failures to link reports led to the establishment of a central sexual offences intelligence unit.
On Tuesday, Detective Chief Inspector Ann-Marie Waller, of the MPS's Central Specialist Crime command, said: "Radford's criminal history and predatory nature is well-documented and the disgust and anger about his serial offending will endure for years to come.
"Like all of his victims, the four women who saw justice done today were passengers in his taxi and were incapacitated by a drink offered to them by Radford on false pretences, and for his own sexual gratification.
"They have shown incredible courage and bravery in re-living their ordeals and reporting the crimes committed against them to police. I hope that they feel safer in the knowledge that Radford will spend more time behind bars for his crimes.
"When these offences were reported in 2018, officers were resolute in carrying out a thorough investigation and building the strongest possible case against Radford, working closely with the Crown Prosecution Service to ensure the case was brought before the courts.
"We would urge any victims of serious sexual offences who have not reported the crimes committed against them to police, for whatever reason, to come forward. These types of cases are often complex and challenging, but officers will always take allegations seriously and investigate them thoroughly, whilst doing the utmost to bring offenders to justice and support victims."