Woman jailed for leading sex trafficking gang receives additional sentence
A nurse who was jailed in a landmark slavery case in which she trafficked Nigerian women to Europe for sex work has had her sentence increased by four years.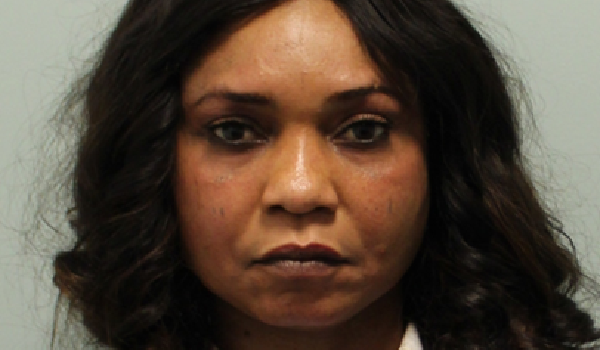 Fifty-two-year-old Josephine Iyamu was the first British national to be convicted under the Modern Slavery Act for offences committed overseas.  
The conviction in June followed a lengthy investigation by the National Crime Agency (NCA) and German police. 
She was sentenced to 14 years' imprisonment but following a reference by the Solicitor General, which was heard on Thursday (September 20) at the Court of Appeal, this was increased to 18 years.  
Lord Justice Davis said it was "very, very grave offending" and Iyamu's role was found to be a leading one.  
"She made considerable financial gain from her five victims whose vulnerabilities she exploited. They were exposed to appalling suffering and risks, including dangerous trafficking routes and threats towards them and their families," he added.  
"Iyamu has shown no remorse and is still denying these offences, however, it is crystal clear that her role was one of the highest culpability and the highest harm." 
Iyamu would charge her victims between 30,000 and 38,000 euro to transport them from rural towns to Germany with the promise of a better life.  
However, on arrival in Germany, the vulnerable Nigerian women would be put in brothels and made to work as prostitutes to repay the debt.  
She also hired a voodoo priest to put her victims through a 'Juju' ceremony, in which they were forced to drink blood containing worms, eat chicken ears, have their skin cut with razor blades and take an oath not to try to escape or tell police.  
While Iyamu was in custody, she made attempts to trace and intimidate her victims and their families, as well as trying to bribe law enforcement officers into proving her innocence. 
NCA deputy director Tom Dowdall said: "This was a truly horrendous case where a nurse carried out humiliating rituals on her vulnerable victims in a bid to exert power over them. She then forced them to work in brothels, and profited from that exploitation. 
"The charges she faced were extremely serious, and I think that is reflected in the increased sentence handed down by the court today."