WMP to debut electric motorbike at COP26
West Midlands Police will become the first force to use a zero-emissions motorcycle for operational use when its officers make use of a fully electric model while supporting the security operation at Cop26 in Glasgow this weekend.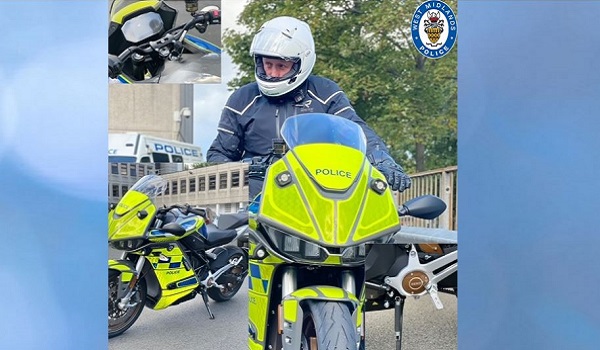 The environmentally-friendly vehicle has been kitted out with police livery and is the first electric police motorcycle to be used operationally in the UK.
It will be used to chaperone delegates while they are attending the climate summit in the coming week.
Zero Motorcycles loaned the motorcycle to the force after Police Constable Paul Ennis contacted the company about the idea of using one of their bikes at the climate summit. The vehicle costs less than 2p a mile to use and has a range of more 120 miles on a single charge.
Inspector Sam Lewis said: "Within our fleet we already use electric bicycles and we were the first force to introduce electric cars to our fleet. Electric motorbikes are something else we are actively looking at for the future.
"We're really happy to be able to support the event and this has allowed it to do it a little greener."