WMP officers mistakenly give anti-overdose drug to sleeping man
West Midlands Police has released dramatic body-worn camera footage of its officers using the life-saving drug naloxone on a man thought to have passed out in the street after a heroin overdose.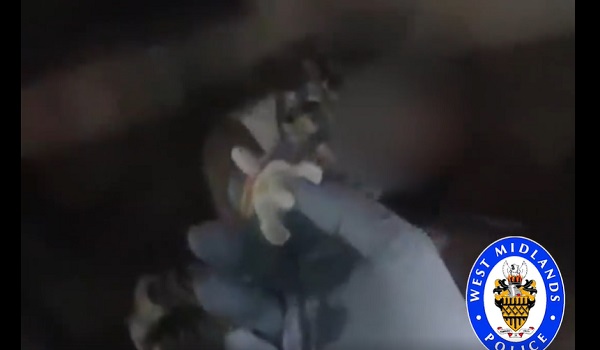 The force is the first in the country to train its officers to use naloxone, which slows down the effects of heroin, preventing potentially fatal breathing difficulties while waiting for medical assistance.
The incident, filmed outside the House of Fraser store in central Birmingham on July 15, is believed to be the first time the drug had been administered in the UK.
However, the force said that it later emerged that the man had not actually taken heroin and was simply sleeping rough.
After being put into an ambulance, the man regained consciousness and explained he had merely been asleep. Naloxone is not harmful under such circumstances and the man was released from hospital a few hours later.
Although the actions of the officers were criticised on social media, with many suggesting they should have done more to attempt to wake up the man before injecting him, Chief Inspector Jane Bailey, drugs lead for West Midlands Police, said the benefits of the scheme remained clear.
"This is a really innovative and exciting initiative as we continue to tackle the issue of drugs and offer help and support to those at risk from drug overdoses," she said.
"Officers will be able to instantly administer the life-saving drug should they come across anyone experiencing an opiate overdose while out and about in the city. A sight which has sadly been experienced by officers who have had to call for paramedics to assist others under the influence of controlled drugs."
You can see the video here.