WMP defends 'inadequate' crime recording – but 'outstanding' improvement at Kent Police
West Midlands Police (WMP) is failing to record more than 790 sexual offences that are reported to it each year".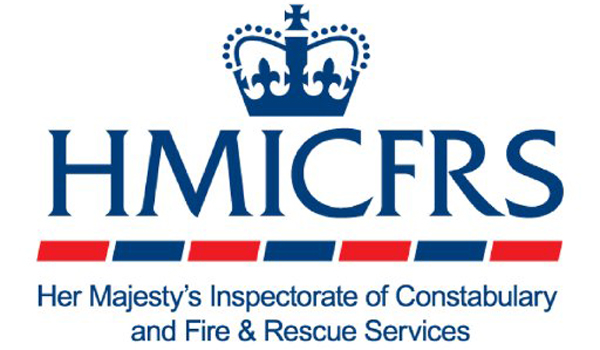 And more than 16,600 violent crimes a year are also not being recorded according to the latest crime data integrity re-inspection by Her Majesty's Inspectorate of Constabulary and Fire and Rescue Services (HMICFRS).  
It concluded that WMP's "overall recording rate was "too low" and there was "little evidence of tangible improvements".  
However, Kent Police was praised for its "outstanding" crime recording, having "improved dramatically" since being rated "inadequate" in the original inspection in June 2017.    
HMICFRS said this was a "notable achievement" with "improvements across the board in its recording rate for violent crime, sexual offences and its overall crime recording".  
HMICFRS's latest crime data integrity re-inspections also covered Leicestershire Police. The findings, published on Tuesday (January 15), found that Leicestershire Police's progress on recording crime was "a credit to leadership", but there was "more to be done", with the force rated "inadequate" overall.  
At WMP, HMICFRS was concerned that "many violent crimes, including those related to domestic abuse", were not being recorded after they had been reported, and deficits in "training, supervision and auditing processes" at the force were highlighted as key reasons for this. 
But WMP Deputy Chief Constable Louisa Rolfe said the report was not "reflective of where the force is now" and she is confident that the "current position is much improved". 
"The report focuses on crime recorded by the force between March and May 2018, over seven months ago. The system on which crime is recorded is old and due for replacement later this year," she said. 
"Unfortunately, due to difficulties in extracting accurate data from our old technology, inspectors were not able to validate a much-improved overall crime recording accuracy. Consequently, this report focuses upon the important areas of violence and sexual offences. Despite the limited progress in these areas up to May 2018, we are confident that our current position is much improved. 
"It is frustrating that, despite substantial progress, our grading has remained as inadequate".   
Ms Rolfe added that they were continuing to make crime recording improvements, with a particular focus on sexual offences and violent crime highlighted in the report. 
"We take very seriously the concerns raised regarding safeguarding and will be addressing these matters as a priority," she said. "It is important to understand the context: in many of these cases the missed crime was found when inspectors trawled through case histories and would not have affected an ongoing prosecution or safeguarding." 
WMP was found to be recording 89.2 per cent of sexual offence crimes (including rape) that were reported to it, a drop from 91.4 per cent in 2017.  
HMICFRS said the force's failure to improve its recording of rapes was "a cause of concern".  
Only 144 of 161 rapes examined had been correctly recorded since 2017, with eight not being recorded at all and one misclassified as a sexual assault.  
And eight rapes cases had no record of safeguarding actions having been taken and "in four of these cases, officers had no opportunities to complete any safeguarding with victims because they had either disengaged from the outset or had refused to speak with officers thereafter". In three of the eight cases, WMP did not carry out an investigation.  
WMP's systems and processes in supporting accurate crime reporting were also found to require improvement.  
HMICFRS examined 50 vulnerable victim records and discovered that only four out of 15 crimes requiring recording were actually recorded.  
The unrecorded crimes committed against adult victims included assaults, thefts, criminal damage, possession of a bladed weapon and neglect. Crimes against child victims included a sexual assault, harassment and inflicting grievous bodily harm.  
The force "still has more to do to ensure it records crimes reported directly to its public protection teams", said HMICFRS.  
It was also found that WMP requires improvement in "the leadership and culture necessary to meet the national standards for crime recording". But the force recognises that its "initial efforts to improve crime recording did not achieve the traction it expected" and there is still much work to do.  
The overall finding was that WMP has made "limited progress with improving its crime-recording standards since our 2017 report", but evidence has been seen of "renewed impetus with regard to securing sustainable improvements during our inspection".   
HMICFRS stipulated that it expects the force to fully address the recommendations and areas for improvement given in its 2017 inspection, and it will continue to monitor and re-inspect to assess progress.  
HM Inspector of Constabulary Wendy Williams said: "I found little evidence of tangible improvements when we revisited WMP to look at their crime-recording arrangements. While the force had made some positive changes, they've had a limited impact so far.   
"Unfortunately, we have a situation in the West Midlands where many violent crimes, including those related to domestic abuse, aren't being recorded after they've been reported. We couldn't find any clear evidence or explanation as to why. This is particularly concerning as it shows us that staff don't yet understand basic crime-recording rules and procedures.   
"WMP has stepped up its training provision to try and help its workforce get to grips with crime recording. But around a third of staff and officers haven't taken the training on offer yet, and even those who have are sometimes unsure about how to deal with certain types of crime.   
"These findings are very similar to what we saw in 2017, suggesting that the force has made little progress and that the pace of change has been too slow.   
"Having said that, I recognise that the force has renewed its efforts since June 2018 and launched a revised improvement plan to get its crime-recording arrangements back on track. I am now confident that WMP has the right plans in place to address my concerns.   
"I look forward to seeing significant improvements in the coming months, which will mean that people in the West Midlands are getting the best service possible from their local force." 
Kent Police's crime recording approach was rated as inadequate in the 2017 inspection, but HMICFRS found that it had made excellent progress this time, particularly in how it records violent crime sand serious sexual offences.   
The force now records 96.6 per cent of all crimes reported to it –95.7 per cent of violent crimes, more than 98 per cent of reported sexual offences, and 62 of 63 audited rape reports were accurately recorded.  
The area requiring improvement was crime recording systems and processes, which was rated "good", whereas all other areas were "outstanding".  
HMICFRS looked at 49 vulnerable victim records which contained 13 reports of crime, six having been recorded. The unrecorded crimes included one assault with injury and three without injury; one criminal damage; one deception; and one case of harassment.  
In one case, no investigation had been undertaken, which was "a counter-allegation contained within a third-party professional report". But safeguarding requirements had been considered in every case.   
Regarding timeliness and recording crimes within 24 hours of receiving the report, Kent Police had recorded 133 out of 292 reports of violent crime, 142 out of 167 sexual offences and 177 out of 290 other offences.  
HMICFRS concluded that the force had made "excellent progress", but like all forces "may be subject to a further unannounced crime data integrity inspection at any time".  
HM Inspector of Constabulary Zoë Billingham said: "I am delighted to say that Kent Police is back on form with an overall outstanding grade for how it records crime.   
"An earlier crime-recording inspection showed that there was significant room for improvement in this area. But this revisit has shown us that the force really has gone above and beyond to fix the problems we found.   
"To go from inadequate to outstanding is proof that a force can really excel with the right focus and some hard graft.   
"This is a notable achievement and I congratulate the force for turning a weakness into a real strength. We've seen improvements across the board in its recording rate for violent crime, sexual offences and its overall crime recording. This means that the force has a much clearer understanding of the extent and nature of crime in Kent.   
Ms Billingham added that it is a force "committed to doing its absolute best wherever it can".   
She said: "The force has introduced an excellent crime-recording training package and leaders have stepped up the level of supervision they have over crime-recording decisions.   
"Officers can expect to get genuinely constructive feedback, so they know what they're doing right and what they're doing wrong. There is no room for confusion about what they need to do to meet the force's high crime-recording standards. "  
"That is why I am confident that Kent Police will address our last few concerns without any trouble at all. We found that it still needs to make sure that all reports from third parties make it onto the books and that all crimes are recorded within 24 hours of reporting.   
"That aside, I am impressed by what Kent Police has achieved."  
Kent police and crime Commissioner Matthew Scott said he was "delighted that Kent Police has been found to be outstanding for crime data integrity by HMICFRS".  
He added: "A change programme was quickly implemented, and the chief constable assured me things were improving.   
"Today's report confirms all the inspectorate's recommendations have been completed. I'm pleased to see Kent Police is now leading the way in this vital area."  
Kent Police Chief Constable Alan Pughsley said: "I am delighted to see such a significant improvement to our crime recording being recognised.   
"This is testament to the hard work and commitment of our officers in ensuring we get crime recording right.   
"It is particularly pleasing that HMICFRS has recognised the excellent progress being made and our proven ability to make significant advances since their last inspection.  
"We will continue to make further progress and build on the improvements we have made so far to provide the best service possible to the people of Kent."  
Although Leicestershire Police was rated "inadequate" in the latest inspection, HMICFRS found the timeliness of recording had "vastly improved".  
In 2017, its crime reporting practices were singled out as being "among the worst in the country".  
However, it has recorded an extra 8,300 crimes since that inspection.  
The force records 84.1 per cent of all crimes, up from 75.8 per cent in 2017. This includes 78.9 per cent of violent crimes and 87.8 per cent of reported sex offences.  
Of 93 audited rape reports, 84 were accurately recorded. Of the nine unrecorded reports, one was misclassified as a sexual assault; one was misclassified as causing or inciting a female under 13 to engage in sexual activity; one was incorrectly classified as an N100 (reported incident of rape); and six were not recorded at all.  
Leicestershire Police's systems and processes for recording crimes were also rated inadequate, with less than half (four out of nine) cases of vulnerable victims being recorded.   
HMICFRS examined 50 vulnerable victim records and found that six contained a total of nine reports of crime, with four being recorded. The other 44 reports did not contain a crime, so no recording was needed. The five remaining unrecorded cases contained professional third-party reports and required recording.  
There was one crime of non-injury assault against an adult; one crime of harassment towards a child; and three crimes from one record –sexual activity with a child under 16, distributing an indecent image and possessing an indecent image with intent to distribute.  
Safeguarding had been provided to two of the victims, but none of the reports had been investigated.  
Leicestershire Police also correctly recorded 17 out of 20 modern slavery cases, including one rape, one theft, one threat to commit criminal damage and two N100 classifications.  
Timeliness and the recording of crimes within a 24-hour period was seen as a "substantial improvement", with 556 out of 611 violent crimes, 220 out of 244 sexual offences, and 482 out of 492 other offences being recorded within that timeframe.  
The force was rated "good" on demonstrating the leadership and culture necessary to meet the national standards for crime recording, and it has fully implemented four out of seven recommendations" from the 2017 inspection report.  
HMICFRS says that it still needs to develop and implement procedures for effective supervision of crime-recording decisions across the whole force; ensure that at the point of report, greater emphasis is placed on the initial account of victims; and where more than one crime is disclosed within an incident record, or is identified as part of other recorded crime investigations, these are recorded; and deliver crime-recording training to those officers and staff that have not yet received it.  
Ms Billingham said: "I was pleased to see that Leicestershire Police has made renewed efforts to do better at recording crimes reported to it. The force is committed to learning from its mistakes and has taken steps to address some of the problems we found in our last inspection.   
"I am confident that the force is getting back on track and I am optimistic that further improvements will follow in the coming months.   
"Leicestershire Police has recognised its old processes weren't fit for purpose and has set up a new dedicated crime bureau. It's still early days, but we found that the force has made great strides in improving how quickly it records crimes reported to it, with the vast majority recording within 24 hours.   
"This means that victims of crime are getting better service from their local force, and have earlier access to vital victim support charities, like Leicestershire's Victim First.   
"However, I still found evidence that call handlers, response officers and supervisors are uncertain about when they need to record certain types of crime. Like other forces, officers at Leicestershire often have problems identifying more complicated crimes like malicious communications and harassment.   
Ms Billingham said that she recognises there has been progress since the last inspection, and that the force has rolled out a crime recording training programme, and she welcomes the introduction of better internal auditing processes.   
"Individual officers will get much better feedback to help them understand where they're going wrong and how to do better. But I remain concerned that there is some misunderstanding of the Home Office recording rules.   
"It is a credit to the force's leadership that Leicestershire Police has carried out four of the seven recommendations we made in our last report.   
"The force is in a good position to pick up the pace and finish the job it started, so we can be sure that every reported offence will be recorded. I look forward to working closely with Leicestershire Police to make this happen."   
Ms Billingham added that HMICFRS will continue to monitor the force and intends to re-inspect again to "assess its progress against its implementation plan". 
Leicester Police Chief Constable Simon Cole said: "This inspection shows that our overall data integrity compliance rate stands at 84.1 per cent, just behind the national average of 87.7 per cent. 
"This is an improvement on last year's results and an area of business we continue to work on, something which has been rightly acknowledged in the latest report which praises our leadership work and found that victims are placed 'at the forefront of crime-recording decisions'. 
"We have a rolling plan on how we want to further improve our crime recording, we have introduced new processes, revamped our training and are closely monitoring the progress. 
"However, crime recording is a complex issue and this inspection looks at our technical compliance with a national crime recording system – something which is focused on numbers, categories, how crimes are manually logged on systems and then audited. 
"It is an area of business that comes with hundreds of pages of detailed guidance and outcome of the recent inspection isn't a reflection of the level of investigation into any given crime, personal integrity or how officers and staff liaise with victims, and nor should it be interpreted as such. 
"It is about our administrative processes and computer systems and there are aspects of the inspection that we regularly challenge. 
"And while we do aim to make further improvements to our audit processes, crime continues to increase nationally and the balancing act on where resources are deployed continues every day and changes every minute. This is a constant challenge. We now have 12 officers and staff supporting this process, where in the past we had three. That is a balancing act in a world of finite resources."