WMP chief criticised over domestic abuse comments
West Midlands Police Chief Constable Dave Thompson has been heavily criticised for questioning whether the police service is always the best agency to deal with domestic abuse cases.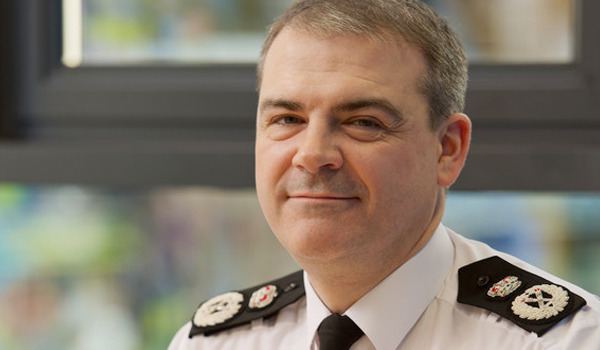 Mr Thompson told The Times that a high proportion of domestic abuse calls were being made by those seeking help rather than prosecution and that it: "doesn't feel to me like that's what the police should be doing".
He added: "There are 1,000 harassment reports a week. That's fourteen per cent of crime. That volume of work that's largely around policing relationships is growing so enormously that it's consuming more and more resources.
"It strikes me a lot of what the public think the police ought to be doing is actually being prompt attenders when they're in an emergency, investigating crimes like burglary or when they've been assaulted, and tackling some of the challenges like organised crime."
His comments prompted a strong reaction from a number of police and crime commissioners and other senior figures from UK law enforcement.
Sussex police and crime commissioner Katy Bourne said: "It has taken too many years for domestic abuse to be recognised as a serious crime so it is extremely disappointing to hear comments from a senior police officer that lack insight into the true nature and devastating impact this crime has upon its victims.
Ms Bourne said she feared the remarks would: "only serve to disempower victims, erode their confidence in reporting to the police and empower perpetrators.
"We know that two women a week are killed through incidents of domestic abuse and, in Sussex alone, we currently have eight ongoing domestic homicide reviews. Learning from previous homicide cases, we know that not all are categorised as 'high risk' from the start.
"This fact alone should be a stark reminder of just how quickly and terribly these crimes can escalate. To disregard domestic abuse in this way means that we are disregarding 22 per cent of all reported crime.
"As a PCC, elected by the public to be the voice of the victim, it is important that I speak out. Tackling domestic abuse remains a key priority for the public which is why PCCs nationally reflect this priority within their local police and crime plans.
"Police Chiefs cannot cherry pick which crimes they respond to. If a vulnerable person reaches out for help, the police should be there to respond and protect them in any way they can from domestic abuse.
"Chief Constable Thompson's comments give the impression that there has to be a visual interpretation of violence for the police to take victims seriously. Victims should not need a physical manifestation like broken bones or black eyes to prove the many years of coercive control they may have suffered.
"These comments are poorly timed, given the circumstances we all find ourselves in, and knowing that incidents of domestic abuse increased significantly during lockdown. I want to offer reassurance that I do not align with the statement.
In a joint statement responding to the comments, Association of Police and Crime Commissioners (APCC) Victims Leads Sophie Linden who also serves as the Deputy Mayor for Policing and Crime in London and Julia Mulligan, North Yorkshire police, fire & crime commissioner and also the chair of domestic abuse charity IDAS said:
"It is critical that domestic abuse victims have full confidence to come forward and report abuse to police – and that the police then respond swiftly and investigate. It is deeply unhelpful that CC Thompson has suggested some domestic abuse and harassment cases fall outside of police matters, as such a position risks creating confusion and doubt in the minds of victims.
"These are absolutely matters for policing. Indeed, tackling domestic abuse remains a priority for police and crime commissioners and features prominently in most Police and Crime Plans.
"In our oversight role of policing, and in our role as commissioners of support services for victims, PCCs remain committed to ensuring that domestic abuse victims receive a swift and effective policing response, as well as specialist support. This combination helps build victim confidence to report abuse, and then to cope with and recover from their ordeal. We will continue to work closely with our chief constables and with victims' groups to ensure this is in place."