Protests can take place in England after March 29
Protests will be allowed under England's coronavirus rules from March 29, the Government has announced.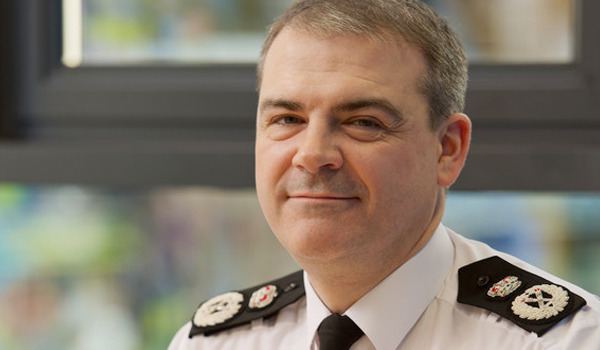 A spokesperson for the Prime Minister said: "The stay-at-home order will lift on March 29, which means it is no longer illegal to leave your home save for the exemptions which we are all aware of. In line with that, as you saw under Tiers 1-3 previously, protests will also be able to resume from March 29, however these will still be subject to the previous Covid-secure precautions we had, namely that organisers need to submit risk assessments and ensure there is appropriate social distancing."
The announcement came the same day that the chief constable of West Midlands Police called for a change in the law to allow protests to take place while the country is still under Covid-19 restrictions.
In a blog post published earlier today (March 16), Sir Dave Thompson noted the difficulties of trying to balance freedom to assemble and protest with the substantial restrictions introduced to manage the public health crisis.
With the likelihood of further protests in the wake of the Sarah Everard murder and controversies surrounding the introduction of the Police, Crime, Sentencing and Courts Bill, he says that the law around such activities needs to be 'realigned' as part of the roadmap out of lockdown.
He wrote: "The police cannot work with organisers to facilitate a gathering that is unlawful under the Covid-19 legislation; it would be a serious breach of our role. I believe people who feel the police should have done this at the weekend are wrong. The rules have varied during the pandemic but are very clear and Parliament has restricted gatherings to prevent infections of Covid-19.
"However, when feelings are high, ranging from a vigil on women's safety, a Black Lives Matter protest, a Kissan Farmers' rally, or a Rangers title win, people will still chose to gather and they will all feel they have a good reason for this.
"When these happen this leaves the police to use their discretion on what to do balancing the risk of Covid-19 infection, public safety, public consent, the resources available and our legal obligations. The police cannot and should not be expected to make choices based upon the merits of individual events. All gatherings pose the same infection risk.
"The choices made are increasingly judged by public opinion. We are challenged for being either "woke" and over tolerant or cracking down too hard. It is difficult to get this right in everyone's eyes as people bring their own views and values to the merits of each case.
"I make no comment on the Met's response at Clapham Common as it is subject to review by Her Majesty's Inspectorate of Constabulary, Fire and Rescue Services. I do, however, think Parliament need to review the regulations governing public assembly under Covid-19 regulations so they are quickly realigned with the freedoms expected in the country on protests. This cannot now wait until June."