WMP appoints 'first-rate' assistant chief constable
A force has confirmed the appointment of a new assistant chief constable with a "wealth of experience".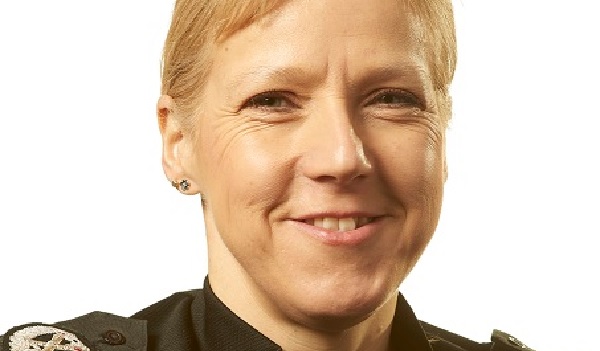 Sarah Boycott was temporary assistant chief constable at Cheshire Constabulary before she was given the permanent role at West Midlands Police (WMP).
West Midlands police and crime commissioner David Jamieson said: "Sarah Boycott will be an excellent addition to WMP.
"She will be a first-rate assistant chief constable, who brings a wealth of experience to the role, and I look forward to working closely with her to continue to make the West Midlands a safe place to live in, where businesses want to invest."
Deputy Chief Constable Louisa Rolfe added: "Sarah was an excellent candidate in a remarkably strong field.
"I'm sure her experience and professionalism will be a great asset to the force."
Ms Boycott began her policing career at Cheshire Police in 1992, and worked her way through the ranks before winning a place on the national Accelerated Promotion Scheme.
From 2009, she worked in Northern BCU as a superintendent, later being promoted to a BCU commander where she played an important part in the development of the new neighbourhood policing model.
In 2015 Ms Boycott was seconded to Her Majesty's Inspectorate of Constabulary (HMIC), where she worked on a number of projects including the development of national guidelines for leadership in policing and the methodology for the efficiency and leadership strands of the PEEL inspections.
After a year at HMIC, she returned to Cheshire Police as temporary assistant chief constable where she oversaw neighbourhood policing, firearms, public order, and contact and emergency planning.
Ms Boycott said: "The West Midlands is a challenging and complex environment and I'm looking forward to joining the team and meeting the challenges that come from unexpected incidents."
"Meeting people in West Midlands has made me appreciate what an outstanding force it is, with lots of excellent people who are committed and keen to make a difference to communities, which is very close to my heart."
A start date for Ms Boycott has not yet been agreed.