Winning images show 'two sides of law enforcement coin'
Talented photographers have shared a diverse vision of law enforcement from across the world as part of the 11th annual Europol photo competition.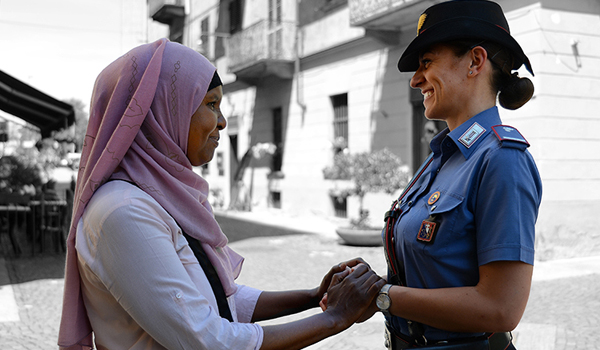 Europol received entries depicting police officers, rescue teams, customs and border guards during moments of their working life – from difficult operations and training exercises, to touching moments during everyday community work.
The agency received entries from as far afield as Australia and Colombia, showing two sides of the law enforcement coin: "dramatic and critical, as well as human and warm".
Entries were invited across three categories – cybercrime, diversity and inclusion, and making Europe safer – although no winners were chosen for cybercrime. Instead two prizes were given for images depicting officers making Europe safer.
Winners of the 2019 competition were announced on Thursday (October 31).
The diversity and inclusion award was given to Giovanni D' Amico from Italy for the above warm shot taken in Turin, showing a Carabinieri officer taking the time to get to know a member of the public.
Making Europe safer category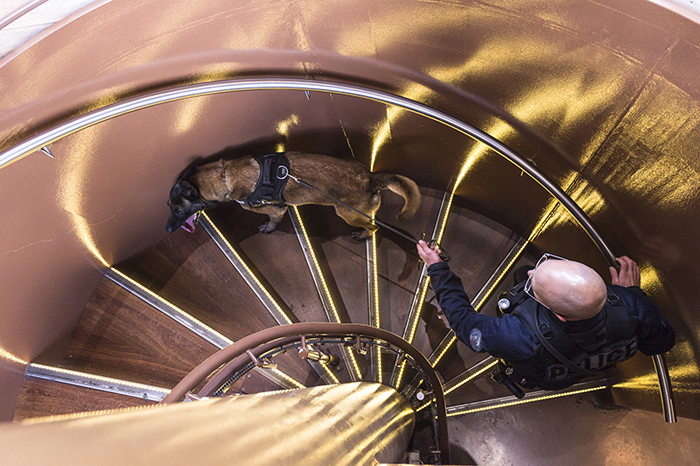 The first award in this category shows a French National Police explosives dog with his handler securing a site. He is pictured here by David Mendiboure.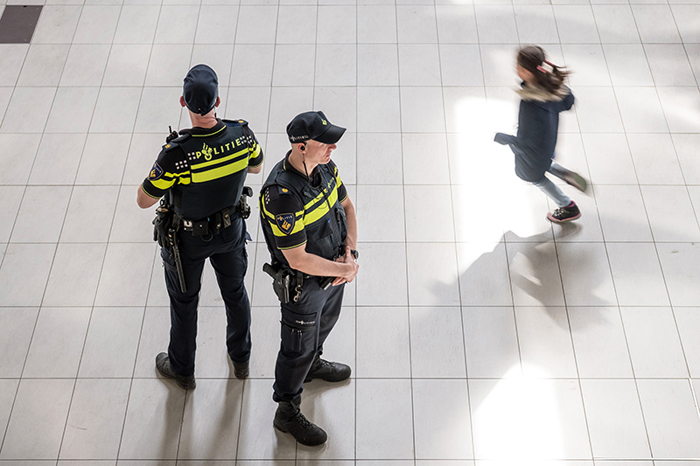 The second award in this category goes to Peter Monteny from the Netherlands. In this picture, Dutch police officers are keeping an eye on the crowd at Utrecht Central Station – making people, including children, feel safe.
The three winners won a trip for two to the Netherlands, including a visit to Europol. Their pictures will feature in its 2020 calendar and other publications.
The competition is open to law enforcement photographers from the European Union and from countries with Europol cooperation agreements and aims to raise awareness of the work carried out by the law enforcement network across Europe.