Wiltshire Police officer given final written warning
A Wiltshire Police chief inspector has been given a final written warning following an Independent Office for Police Conduct (IOPC) investigation for failing to disclose to investigators that he witnessed a 999 call.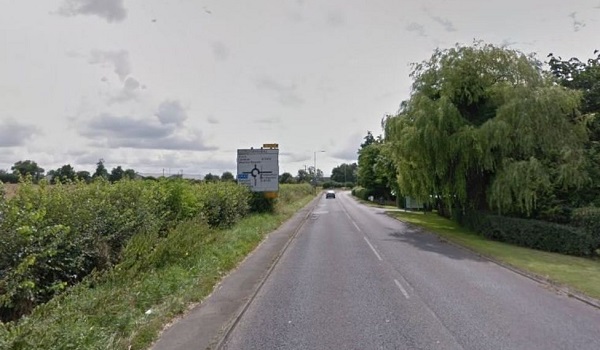 Chief Inspector Keith Ewart was the force's critical incident manager at the time of a fatal road traffic collision in Royal Wootton Bassett in February 2016 during which a 22-year-old pedestrian, Aidan Ridley, died.
During an emergency call from a member of the public at the scene a police call handler advised that the casualty on the ground should not be moved, despite hearing that Mr Ridley's airway was compromised. Later medical evidence indicated that police handling of the call could not have prevented Mr Ridley's tragic death.
During the investigation that followed into Wiltshire Police's response to the collision, Chief Insp Ewart acted as the call handler's police friend and accompanied her at interview. He did not inform investigators that he had monitored at least part of the 999 call, which he later disclosed in a witness statement for the inquest.
At a gross misconduct hearing which took place earlier this week, allegations were heard that Chief Insp Ewart had breached standards of professional behaviour, in that he acted without honesty and integrity by failing to fully disclose the extent of his involvement in the incident despite several opportunities to do so. It was also alleged that he had breached standards of duties and responsibilities by not utilising his operational and supervisory position to intervene in the emergency call and provide first aid advice. Airway management is taught to all police officers in their annual first aid refresher training. The disciplinary panel decided that this allegation was not proven.
IOPC regional director Catrin Evans said: "Sadly nothing in the police response would have altered the tragic outcome from the collision, and I offer my condolences to Mr Ridley's family.
"Police guidance puts the onus squarely on an officer to positively disclose any relevant information when acting in the role of a police friend during an investigation. Chief Inspector Ewart did not tell our investigators about the extent of his involvement in the incident, and neither did he inform senior Wiltshire officers.
"A police disciplinary panel has now reached the conclusion that the chief inspector's conduct amounted to gross misconduct in that, while not dishonest, he had lacked integrity and failed in his duties and responsibilities. The panel imposed the sanction of a final written warning."
An earlier investigation by the predecessor of the IOPC, the Independent Police Complaints Commission (IPCC) into Wiltshire Police actions following the collision had concluded in December 2016. The IPCC found no case to answer for any officer or staff member but recommended the force improves its training for call handlers to recognise when to refer to an appropriately trained person if they are asked for medical advice.