Wiltshire Police needs to improve 'inconsistent' child protection arrangements, says HMICFRS
Wiltshire Police's child protection arrangements do not consistently provide "a good enough response" to effectively safeguard children," according to a report by Her Majesty's Inspectorate of Constabulary and Fire and Rescue Services (HMICFRS).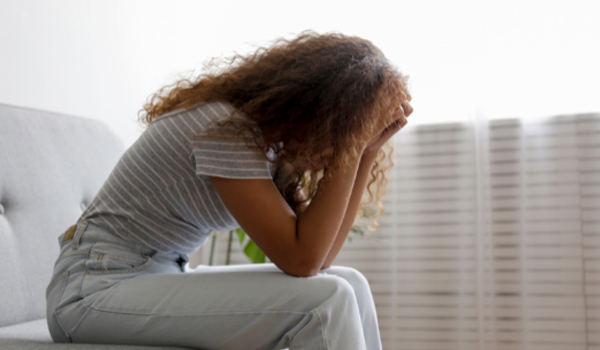 Despite areas of good practice in child protection, assessment of vulnerability was not always "effective or comprehensive", meaning some crimes, abuse and child welfare concerns were not being identified.
Wiltshire Police acknowledged it needed to make some "fundamental changes" to improve some areas of child protection practices, but said it had already taken "prompt and comprehensive action" to address a number of issues.
The HMICFRS national child protection inspection found that officers and staff working on child protection were committed and dedicated, and the force has recognised the risk to children from online sexual abuse and safeguards them effectively.
But the inspectorate said there are long delays in both gathering digital evidence and in accessing third-party information, both of which weaken investigations and support for children most in need.
HMICFRS also found that there is a lack of specialist trained detectives and staff, so many officers tasked with child protection investigations are inexperienced and have not been given the training they need to effectively safeguard children.
HMICFRS said specific areas for the force to improve included:
Improving the capacity and capability of investigators and supervisors to respond effectively to vulnerability;
Speaking to children, recording their behaviour and demeanour, listening to their concerns and views, and using that information to make decisions about their welfare;
Reducing investigation delays;
Supervising incidents and investigations more consistently to make sure opportunities are pursued to help children; and
Making sure children in police detention are supported by appropriate adults and have timely access to healthcare professionals.
Earlier this year, HMICFRS moved Wiltshire Police into its enhanced monitoring process, Engage, which provides additional scrutiny and support.
Her Majesty's Inspector of Constabulary Wendy Williams said: "Wiltshire Police has some areas of effective practice in child protection, and there are dedicated officers and staff who are committed to keeping children safe. But, overall, we found that the force's child protection arrangements weren't consistently providing a good enough response to effectively safeguard children in Wiltshire.
"The force's response to missing children isn't good enough. The way it assesses vulnerability isn't always effective or comprehensive, which means some crimes, abuse and child welfare concerns are not being identified when they should be. Throughout the force, officers do not always understand the importance of speaking to children, listening to them, and recording their views to inform the assessment of their needs.
"Encouragingly, the force has recruited to the full strength that its budget allows and increased staffing levels in some teams, such as the child abuse investigation team. But it doesn't have enough detectives or specialist trained staff in its public protection department. Many frontline staff and supervisors are very inexperienced, and cases are not effectively supervised.
"We have made a series of recommendations which, if acted on, will help improve outcomes for children in Wiltshire. We will monitor the force closely to oversee its progress."
Wiltshire Police said although the inspection found several aspects of effective practice, "it has concluded that we need to make some fundamental changes in order to improve some areas of our child protection practices".
It added: "In response to this, we have already developed a comprehensive plan to address the recommendations that have been made and this work will be overseen by a dedicated newly appointed chief inspector.
"One immediate change we have made is to post additional detectives into our Child Abuse Investigation Teams to further improve our service."
Assistant Chief Constable Deb Smith, the force's senior lead on vulnerability, said: "Protecting children is one of the most important things that we do and every child should grow up protected from harm.
"We take our responsibility to safeguard those most vulnerable in our communities incredibly seriously and we expect to be rightly scrutinised for how we do this.
"We acknowledge the findings of this inspection and accept the recommendations outlined in this report.
"However, it is important to state that many of the areas of concern raised within this report are aligned to  those outlined in our recent HMICFRS PEEL inspection, which concluded less than a month prior to this inspection.
"We have, therefore, already taken prompt and comprehensive action to address a number of issues raised within the report. This includes us establishing a dedicated taskforce focusing on re-setting and improving basic investigative standards to improve our service and deliver improved justice outcomes.
"We've also focused on delivering enhanced training to our front line officers, our call centre staff and their supervisors, specifically on identifying vulnerability and risk.
"The chief constable has been clear that improving service delivery is his highest priority and that we will be relentless in our focus on accelerating our work to do what is needed to improve our service."
Wiltshire Police said the inspection found a number of effective areas of practice within its approach to child protection, including:
Clear prioritisation of child abuse investigations and improvements to the way is investigate online sexual abuse of children. This has resulted in a significant reduction of cases being managed by the Child Internet Exploitation Team (CIET) due to increasing staffing and additional training;
Officers always taking children to appropriate places of safety – no incidents were found of officers taking children into police stations;
Acting quickly to arrest offenders, seize digital evidence, and protect children;
Having a good multi-agency approach to early intervention and crime prevention;
Having good partnership working in terms of engaging with and contributing to statutory partnerships to provide multi-agency governance to safeguard children;
Having good facilities for interviewing children and vulnerable witnesses;
Child Abuse Investigation Team (CAIT) officers having a good relationship with Crown prosecutors and being highly committed and passionate about their work; and
Good early communication between frontline officers at incidents, and officers make timely referrals to children's social care – in every case reviewed, there were records of prompt and effective liaison with emergency duty social workers to reduce delays in jointly safeguarding the children.
Ms Smith added: "The accelerated improvement work we are currently undertaking will be evidenced in the action plan we will now develop and provide to HMICFRS prior to their return visit to Wiltshire within six months.
"As we said following the publication of our HMICFRS PEEL inspection report last month, we accept that we have work to do in order to build upon and maintain the trust and confidence our communities have in us.
"We will be focused in ensuring we achieve this so that we can ensure we provide the service the public expect and deserve."
Wiltshire police and crime commissioner Philip Wilkinson said: "Protecting and safeguarding children from harm is a fundamental role for any policing service and it saddens me greatly that this hasn't been consistently provided in Wiltshire.
"While progress has been made since the inspection took place, this report has highlighted Wiltshire Police has serious work to do to ensure it is proactively protecting children and subsequently providing a quality service to child victims when they need it too.
"The themes within this report are consistent with those identified by PEEL and work is underway to address them. I am confident the force have identified the areas which need work and are progressing against each of the recommendations.
"However, we cannot underestimate how reports like today's chip away at the confidence the public have in their police force. Residents need to know the police will be there when they need them, that they will do a good job investigating, support them as victims and ensure perpetrators are bought to justice as a result.
Mr Wilkinson added: "I am providing the scrutiny and challenge to the chief constable to ensure improvements are delivered, as well as supporting him by making the necessary investments to try and counter the situation the Force currently finds itself in. This year there has been precept-funded investment in additional training and boosting the numbers within the child internet exploitation team, as well as in the child abuse investigation team.
"The force is also looking at how it responds to victims, especially child victims and how it handles safeguarding issues and multi-agency responses.
"My office regularly holds performance and accountability sessions with the force's senior leadership to ensure progress and delivery against HMICFRS recommendations in both of its latest reports. The latest police and crime plan sets the policing strategies which allows Wiltshire Police to deliver their core policing role without getting wrapped up in excessive governance and national policing issues.
"I have set an expectation the concerns highlighted in today's report are looked at in parallel with the earlier PEEL recommendations so I would expect Wiltshire Police to be able to demonstrate improvement and change in these areas in the same time-frames as set out by HMICFRS, this will contribute to enabling the force to exit 'special measures' in the shortest time possible."