Wiltshire Police improves child protection arrangements, but 'inconsistencies' remain
Wiltshire Police has "committed considerable time, resources and energy" to improving its child protection arrangements, according to a new report.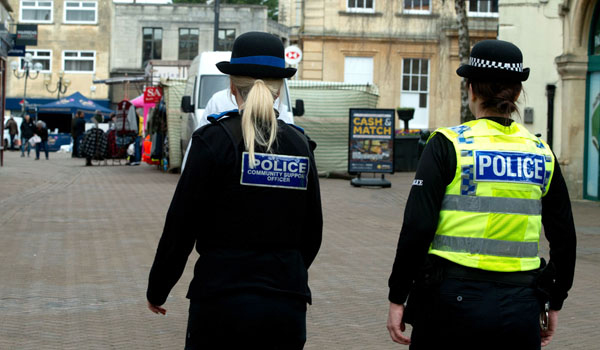 However, His Majesty's Inspectorate of Constabulary and Fire and Rescue Services (HMICFRS) found the force's response when children are reported missing was still "inconsistent"
In addition, it said domestic abuse incidents are investigated by personnel who are not appropriately trained, while the management of registered sex offenders and the required supervision remains inconsistent.
While the reinspection earlier this year by HMICFRS following its National Child Protection Inspection in 2022 found "several aspects of effective practice", it concluded that the force needed to make "fundamental changes" to improve some areas of its child protection practices.
Wiltshire Police said the revisit, which was not graded, gave the force "the opportunity to demonstrate improvements" it has made at each stage of its interactions with children.
Assistant Chief Constable Deb Smith said: "Protecting children is one of the most important things that we do, so I am pleased this updated report acknowledges the improvements we have worked hard to implement.
"Following our inspection in this area last year, we took prompt and comprehensive action to address a number of issues. This included a significant investment in and delivery of enhanced training across the organisation – from our call handlers knowing what signs of vulnerability to spot in children right through to over half our organisation receiving intensive training around domestic abuse -specifically on the impacts of domestic abuse on children.
"We have reintroduced detective roles back into our Child Abuse Investigation teams and we've invested in our auditing functions so we have a richer understanding of the quality of our investigation work.
"As an organisation, we are determined to improve our service and deliver improved justice outcomes."
She acknowledged that further focus is required in relation to missing children and domestic abuse incidents involving children. Also, that the force needs to better understand its demand and the resources available.
Wiltshire Police said it agreed with these reflections and has been working hard to improve in these areas after the HMICFRS gave an interim update earlier in the summer.
Ms Smith said: "Although there are many green shoots of positive practice within this report, we will not become complacent and we will continue to invest in and prioritise the way we protect children and vulnerable people."
HMICFRS said it was pleased to see that Wiltshire Police "has committed considerable time, resources and energy to improving outcomes for children and making changes in line with our recommendations".
"It has carried out a review of its trained investigators and reallocated officers and staff based on risk. This has led to more investigators dealing with child abuse investigations," it added. "The force has also provided specialist training to support these officers and staff."
HMICFRS found investigations involving child protection have improved in terms of "quality, timeliness and supervisory oversight".
Specialist training has been given to the multi-agency safeguarding hub (MASH) staff to improve decision-making and risk management in the protection of children, while training has been provided to frontline officers and staff on the importance of listening to children.
"This has improved the information recorded and given to children's social care services," said HMICFRS.
"The force has also improved data collection and performance management processes to better understand the quality of service and help improve outcomes for children."
The inspectorate said Wiltshire Police has also made multiple meetings dealing with vulnerability more efficient by combining them into a single meeting.
"The vulnerability tactical oversight meeting gives personnel an improved focus on vulnerability and child protection," it added.
Overall, HMICFRS found Wiltshire Police had improved in many areas, particularly:
Taking prompt and effective action when dealing with child abuse investigations;
The work done by the Sentinel team, which is responsible for dealing with child sexual exploitation; and
Frontline police personnel better identifying risks to children.