Wiltshire Police has highest morale despite Salisbury attack
Wiltshire Police has once again fewer officers reporting low morale in 2018 (36.3 per cent) than any other force in England and Wales, according to an analysis of the latest Police Federation of England and Wales survey on pay and morale.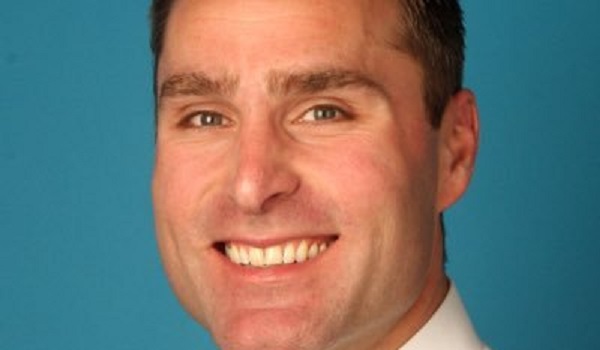 Members of the force were also least likely to feel they were being treated unfairly (18.3 per cent). 
The force with the largest proportion of officers reporting low morale was West Mercia Police. 
It is the second year that Wiltshire Police had the lowest proportion of officers saying they had poor morale, improving from 44 per cent in 2017. 
Similarly, the force was ranked lowest in the number of respondents who said they would not recommend joining the police service to others. 
It also had the third least respondents say they intend to leave the police in the next two years. 
Chief Constable Kier Pritchard said that Wiltshire is a "special force with strong values". 
He added that never has the force's strong values been made clearer than during recent months when it has faced the challenges presented by the ongoing major incidents in Salisbury and Amesbury. 
The nerve agent poisoning of Sergei and Yulia Skripal in March, when Detective Sergeant Nick Bailey was taken critically ill, and the subsequent death of Dawn Sturgess, has put an immense strain on officers, Mr Pritchard said.  
"Every single one of them has stepped up to support the ongoing operation or to cover day-to-day operational duties. I don't underestimate the human cost involved – for five months now these officers have had to sacrifice spending time with their loved ones, cancel or postpone their personal plans, work long hours in extraordinary conditions and all under the eyes of a global audience.  
"The resilience and professionalism they have shown has been outstanding and they are a credit to the police service.  
"The wellbeing of my officers is extremely important to me – if our officers are fit, healthy and happy it means we can provide the best possible service to the communities we serve.  
"We have been investing in, and will continue to invest in, providing our officers with access to fantastic occupational health services and providing them with the support they need.  
"The force will continue to work closely with the Police Federation and our other staff associations to ensure that together we can build on the success of our Force, look after our officers and staff and make the force an even better place to work." 
Police and crime commissioner Angus Macpherson added: "This survey provides a helpful snapshot of the morale of our officers compared to those in other forces.  
"The pressures on policing are now arguably more acute than ever. There are new threats and dangers and much demand that is hidden from view. 
"Wiltshire Police officers have faced an extraordinarily testing time with the nerve gas incidents in Salisbury and Amesbury. For a while leave and rest days were cancelled. 
"So it is a testament to their resilience, and to the quality of leadership in Wiltshire Police, that no force in England or Wales has higher morale than Wiltshire.  
"I am concerned that a significant number of Wiltshire officers who responded felt unhappy with the way that the police as a whole were treated.  
"The sense I get from talking to the public in Wiltshire and Swindon is that they have the highest regard for the men and women of Wiltshire Police who are prepared to put themselves in the line of danger to keep others safe." 
Nationally, around nine out of ten respondents said that morale in the police service as a whole was low. 
The Metropolitan Police Service had the most respondents say they would not recommend joining the police. 
Most respondents, from all forces, (87.9 per cent) do not feel fairly paid considering the stresses and strains of their job. 
There has also been an increase since previous years in the proportion of those who said that their pay and benefits negatively affected their morale, and that it has motivated their decision to leave within the next two years.  
The new chair of the PFEW, Jon Apter, said that he will hold the Home Secretary and Policing Minister's "feet to the fire" on the issue and make sure if they do not deliver the PFEW will "make it very public".  
West Mercia Police reported the lowest morale (71.5 per cent) and was also the most likely to feel they were being treated unfairly (39.7 per cent). 
Additionally, West Mercia Police was ranked third-highest in the number of respondents who would not recommend the role and the number of respondents who intend to leave the force within two years. 
Anxieties surrounding a large volume of change, such as new computer systems, was suggested as a possible reason for the force's "disappointing" results by Chief Constable Anthony Bangham.  
Mr Bangham said: "We know that the situation with the nationally-set pay and conditions for officers is difficult, after a number of years falling behind inflation. We understand the impact this has on officers and are committed to doing all we can to support them. 
"We recognise the pressures our officers are currently under and are seeking to deal with increasing demand in the most effective way. It is of course disappointing to see the results of the survey, particularly around morale. 2017/18 was unprecedented in terms of change with a new operating model with new shift arrangements and significant investment in new computer systems, some of which replaced systems that had been used for many years. We know this volume of change will have caused concern and anxiety for many. 
"We are working hard to help the workforce manage these changes, and we are working with the Federation to design a new rewards framework so that officers and staff can feel truly valued by the police service. At the same time, we are investing in professional development so that everyone in policing can continuously improve and build new skills throughout their careers. 
"As a force, we have a Wellbeing Board which works to review the health and wellbeing of our workforce and we have been awarded the Workplace Wellbeing Charter National Award for England for our commitment to this initiative. The framework promotes rounded discussions between employer and employees about health, safety and wellbeing, and we have worked closely with our staff associations and Unison, who provide regular feedback and act as a critical friend to highlight concerns at both individual and organisational level. 
"Our workforce remains committed to doing the best job possible for our communities, and I thank them for their hard work and dedication."