Wife of hit-and-run PC issues hospital pic as part of witness appeal
The wife of the Metropolitan Police Service officer seriously injured in a hit-and-run collision in the early hours of Monday morning has posted a picture of her husband's injuries on social media in a bid to get witnesses to come forward.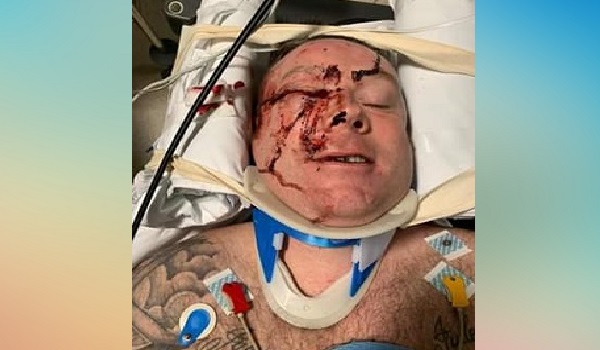 Police Constable Jon Casey was among officers who positioned themselves on a road close to Chigwell Hill on the London/Essex border to stop a Mini Cooper that was being pursued after failing to stop.
As the vehicle approached, PC Casey attempted to deploy a Stop Stick but was struck by the car. The vehicle then sped away from the scene.
He was taken to hospital where he remains in a serious but stable condition. His injuries are not life threatening and he is being supported by specialist officers.
Fast-paced inquiries took place to locate the suspect vehicle and it was found a short time later at about 12:45am abandoned in Woolhampton Way, Chigwell. The vehicle was on false '67' year numberplates.
A 29-year-old man and a 24-year-old man have been arrested on suspicion of assisting an offender. They have both been released under investigation. Inquiries continue to trace the driver.
Detective Sergeant Jose-Paulo Qureshi said: "The officer was simply doing his duty when he was struck by the vehicle and was seriously injured – he's lucky not to have been killed.
"The suspects fled the scene, despite knowing they had hit an officer, leaving him seriously injured in the road. We are working around the clock to find the people responsible."