Widow of PC Harper takes first steps on long journey to Andrew's Law
Lissie Harper – the widow of hero police officer PC Andrew Harper – has told how the anniversary of her husband's killing has made her more determined than ever to battle for a law change that would see criminals convicted of killing emergency services workers jailed for life.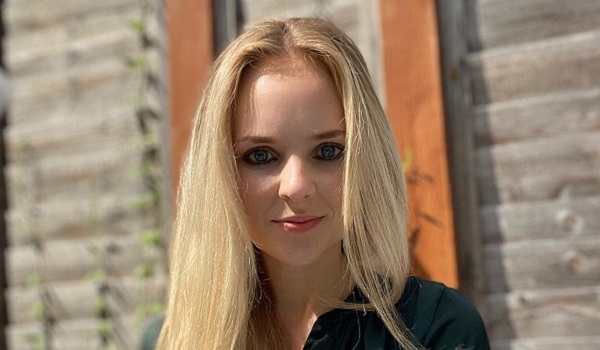 Ms Harper spent the weekend privately remembering her husband – who was killed on duty on August 15, 2019 – and now is fully focused on her campaign in his name, which is calling for all criminals convicted of killing a police officer, firefighter, nurse, doctor, prison officer or paramedic to be jailed for life.
Her campaign is being fully supported by the Police Federation of England and Wales (PFEW), PC Harper's father Phil, stepmother Karen, his brother Sean and sister Aimee.
She has vowed to remain in the limelight to fight for the law change in her husband Andrew's memory and has also decided to call the campaign by a new name: Harper's Law.
Ms Harper today (August 18) starts the long road to achieving Harper's Law by meeting with her local Conservative MP John Howell. And is waiting on securing a date to meet Home Secretary Priti Patel.
She said: "Our justice system is broken. And we need Harper's Law to help fix it. I have witnessed first-hand the lenient and insufficient way in which the justice system deals with criminals who take the lives of our emergency workers.
"Sadly nothing I do will bring Andrew back – but I know he would be proud of me for seeking to bring about a law change, which will hopefully act as a deterrent to anyone considering doing to one of his fellow emergency service workers the terrible thing that happened to him.
"Harper's Law will ensure those that commit these offences aren't out again on the streets in a matter of weeks while the families of the victims suffer their own life sentences. That would be far more just."
She added: "I have been overwhelmed by the thousands of people from across the country who have publicly backed our campaign since we announced its launch and I would like to thank everyone for their support and their messages. We will continue to need public backing as we progress.
"But I have to acknowledge that our original plan to call the campaign 'Andrew's Law' has been causing potential confusion to the public – with it already being used in America and it being used for a different goal by Andrew's mother – so felt it important to change the name to Harper's Law at this early juncture.
"What hasn't changed is the aim of the campaign and what we are fighting for: Anyone killing a police officer, firefighter, nurse, doctor, prison officers or paramedic should spend the rest of their lives behind bars. No ifs. No buts."
In 2013, then Home Secretary Theresa May told hundreds of police officers at the PFEW Annual Conference that criminals who kill a police officer should automatically face life in prison without parole.
She said: "We ask police officers to keep us safe by confronting and stopping violent criminals for us. We ask them to take risks so that we don't have to. That is why I am clear that: life should mean life for anyone convicted of killing a police officer."
But nothing ever came of it.
PC Harper's Thames Valley Police Federation colleague Sergeant Andy Fiddler, who has been supporting Ms Harper since his death in August last year, said: "On August 15 last year Andrew should have been going home to his wife Lissie and looking forward to a long and loving marriage and a highly successful career.
"He stayed on four hours after his shift finished to combat crime. That's what police officers do. But on that summer night his life was taken away from him by cowardly criminals who are not worthy of being named.
"They should be spending the rest of their lives in jail for their despicable crime. They will not. And that is why we need an "Harper's Law", which would see criminals convicted of killing emergency services workers spend the rest of their lives in jail."
He added: "Those guilty of such a wicked and deliberate crime such as killing a police officer forfeit their right to freedom. Those responsible should face the rest of their lives in prison. Those in society who hurt those there to protect us should be dealt with the full force of the law and judicial system. The law must be changed. We must protect the protectors."
Henry Long, Albert Bowers and Jessie Cole were convicted of the manslaughter of PC Harper last month but cleared of murder.
Long was jailed for 16 years and Bowers and Cole for 13 years. The Attorney General is currently reviewing their sentences to see if they were too lenient.
John Apter, national chair of the PFEW, said his organisation was working with Ms Harper on the timescales and legal drafting of her demands. The campaign has attracted the support of high-profile politicians, including former Police Minister and Conservative MP Sir Mike Penning.
Mr Apter said: "The killing of a police officer should see those responsible face the rest of their lives in prison. This campaign would be Andrew's legacy and we will continue to support Lissie in her efforts to seek justice and change the law for the greater good."