'Widespread frustrations' around the NRM on modern slavery
The national lead on modern slavery and human trafficking says it cannot be seen "in isolation from wider police resourcing issues" and more funding should be made available for frontline officers to tackle it.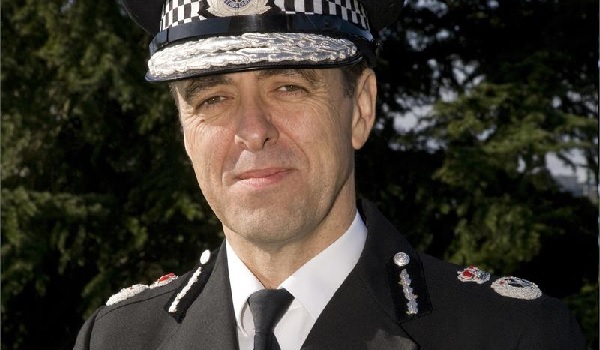 Chief Constable Shaun Sawyer told a meeting of the Home Affairs Select Committee (HASC) on Tuesday (January 15) that money spent on training officers was "improving the response to modern slavery on a national level". 
He was responding to suggestions that proposed Transformation Funding should be diverted to the National Referral Mechanism (NRM) to improve organisational training and expertise.  
West Yorkshire police and crime commissioner (PCC) Mark Burns-Williamson had told the committee that there was "widespread frustration" with the NRM, which had yet to implement changes needed in the fight against modern slavery. 
Mr Burns-Williamson, who is chair of the National Anti-Trafficking and Modern Slavery Network and the Association of Police and Crime Commissioners (APCC) lead on modern slavery, also highlighted the need for a victim-centred approach.   
He said: "Supporting victims is absolutely key – having non-governmental organisations as part of the frontline and their support is imperative, and this is why there is widespread frustration with the NRM." 
Since the Modern Slavery Act 2015 came into force there have been 520 prosecutions under the legislation, and data for modern slavery offences in the past three years shows "the numbers have gone up significantly".  
Mr Sawyer said- 350 senior investigating officers had been trained as a result of the Transformation Fund programme and more than 500 investigators have taken part in a four-day specific course.   
Additionally, more than 1,000 frontline staff and more than 500 analysts have received modern slavery awareness training, with a number of forces also running their own programmes.  
The Devon and Cornwall Police chief constable also told the committee that although additional Transformation Funding on modern slavery was due to finish this year, "we understand that there is a ministerial decision, an agreement in principle, it will go for another year".  
Baljit Ubhey, Director of Prosecution Policy and Inclusion at the Crown Prosecution Service (CPS) said despite an increase in the number of modern slavery cases being referred it by the police, it is still only seven per cent of all cases, with 77 per cent of these resulting in charges. The conviction rate for 2017/18 was 65 per cent, an increase on the previous year.  
Yvette Cooper, chair of the HASC, said that the increase in the prosecution and conviction rates post-Modern Slavery Act 2015 "doesn't seem to be that much", as there are estimated to be 136,000 potential victims across the UK and only 185 people were convicted in 2018.  
However, Ms Ubhey said the charging rate was higher than for some other offences.  
She said the key ingredients for successful prosecutions were "well-resourced investigations, early engagement with the CPS and careful consideration of victim status and support".  
The chief challenge for successful prosecutions was evidence-gathering, she added.  
Ms Ubhey told the HASC that a Cabinet Office "deep dive" review into the low volume of modern slavery prosecutions identified four key findings: of concluded cases, CPS decision-making was good and not a reason for low volume; a lack of sustained support for victims is a big factor in not bringing successful prosecutions; resourcing challenges around police investigations are a significant factor as these are very complex cases; and where you have intelligence-led operations and proactive working at a very early stage with the CPS, that is where you got the best outcomes.  
A growth in the number of victims and an increase in digital evidence was adding to the complexity of cases, she said  
Questioned on why just seven per cent of modern slavery cases were being passed to the CPS by forces nationally, Mr Sawyer said "give me the resources and I'll give you an increase" in the modern slavery referrals rate. 
He added that the longevity of modern slavery investigations was also a factor – "these investigations can take one or two years and then when it enters the criminal justice system it can take a further one or two years", explained Mr Sawyer. 
And also, a lot of the crimes were not UK based with many victims not wishing to support prosecutions, he said.   
"There is a danger in using the NRM as a proxy for actions in convictions, [but] police will always record the crime so there should be a comparator, but a lot of those crimes are not UK-based."  
"We can't see modern slavery in splendid isolation from wider police resourcing", said Mr Sawyer, adding that investigating these crimes was also being "hit by the complexities of disclosure in a digital age".  
Mr Sawyer also highlighted the importance of prevention of modern slavery, not just detection and prosecution. He said there were "beacons of excellence" among local anti-slavery partnerships and these needed to be encouraged and links strengthened.   
But resourcing will always be an issue, with the introduction of the Modern Slavery Act 2015 requiring a great deal of reorganisation to use the legislation to its full potential.   
Mr Sawyer said police have to resource the investigation of a wide variety of crimes, and "that's why the Modern Slavery Police Transformation Unit's work with the National Crime Agency (NCA) has been about building capability and experience".  
But he is positive about the progress of the police service on modern slavery, saying – in 2016 there were 188 operations; the number in 2018 alongside the NCA was 1,138. 
"I'm not going to say that policing is perfect in its investigations – it is not," said Mr Sawyer. "It's inconsistent- the gap between the best and the back of the pack is too big, but the back is way ahead of where we were two years ago."  
He added that "victims, consistency and capacity were the three main drivers" in combating modern slavery – "victim support is enduring support" and other agencies have to be involved. 
"There needs to be sustained commissioned support, as with domestic violence victims, especially as victims can be re-trafficked," said Mr Sawyer.   
The length of modern slavery investigations was also highighted by Mr Burns-Williams – Operation Angelstoke, launched by West Yorkshire Police in 2013, had only managed to bring the majority of cases successfully to court five years later, in 2018. 
"Often a lot of the victims won't even identify themselves as victims," he said, and this adds to the complexity of investigations. 
Mr Burns-Williamson said: "Clearly there is pressure on policing around the investigative measures that are made available at the local level and that's why I have been pushing PCCs through the national network to ensure that the police and crime plans that we are responsible for setting absolutely identify modern slavery as serious and organised crime so that the resources we have can be properly targeted into this crime."  
He recognises that to raise the modern slavery offence referral rate, "more dedicated resources into specialist investigative skills" are needed. But he is optimistic about the direction of the drive against modern slavery and the training and strategic planning in motion.  
"The transformation Fund programme has not only been well received but well utilised by forces and PCCs and we are developing a toolkit in conjunction with a number of partners who attend the national network to ensure we try and roll out and convene those local partnerships which ultimately will be one of the keys to real success in supporting victims and enabling more prosecutions to assist them," said Mr Burns-Williamson.  
Rob Jones, the NCA lead on modern slavery and human trafficking, said the investigations were invariably complex because "many of these offences are linked to other criminality – and many of those who are involved and targeted for modern slavery might actually be charged with other offences". 
He said the NCA was now pursuing extra territorial operations against offenders leading to prosecutions through the Modern Slavery Act.  H 
He added: "As we move forward towards the Spending Review, what we need is a stable model that pulls together that intelligence about victims from the local, through the regional to the national, and allows us to take a national and international context to that.  
"Absolutely we want to do more, and we want to use that legislation to its full extent."  
Speaking after the hearing, Mr Burns-Williamson again stressed the need for "more collaborative working, greater care for victims and survivors, as well as additional resources and training".  
"While there has been substantial progress in tackling these issues, clearly more needs to be done and I welcome the opportunity to set out how we are working with policing partners and others, to reduce such criminality and help safeguard victims and survivors of human trafficking," he said.  
"There are significant complexities in how we tackle modern slavery; investigations are often extremely resource and time intensive, victims often don't speak English, and some don't even realise they are being exploited.   
"The needs of the victim must be central to any response. Ensuring that there are adequate services for victims is crucial in supporting them and reducing their vulnerability through empowerment. We must continue to develop our skills, understanding and responses, raising awareness and sharing best practice through local, regional and national networks."  
He added that the roles of other organisations, particularly local authorities, health and other statutory bodies, need to be clarified so that "we can make the real difference and stop these awful abuses once and for all".