Widespread condemnation of 'ACAB' tweet
The Scottish Police Federation (SPF) has condemned the "hateful bile" in a tweet supporting a TransPride event after the post was re-tweeted by Scottish Labour Students with the account stating: "To be clear: ACAB."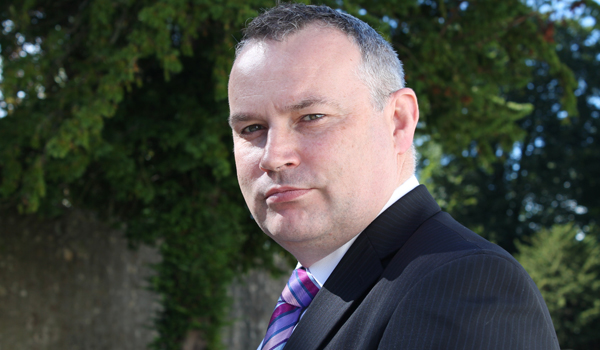 At one point, SPF general secretary Calum Steele threatened to boycott future Scottish Labour Party conferences after party leader Richard Leonard initially failed to "unequivocally condemn" the comments.
ACAB, which stands for 'all cops are bastards', is typically linked historically to protests about police brutality.
The original tweet was sent on Saturday (September 12), shortly after a TransPride march in London had ended, with activists claiming the police had unjustly cut short the event.
Mr Steele responded on Twitter: "Following the failure of @LabourRichard to unequivocally condemn the hateful bile from Scottish Labour Students this evening I will be writing to him tomorrow advising the SPF will consider ceasing attendance at future Scottish Labour Party conferences.
"It will of course be a decision for our national committee but I would be astonished if they would endorse that a penny of members funds could be directed towards a party that continues to tolerate this."
Scottish Justice Secretary Humza Yousaf described the comments as "disgraceful" and tweeted: "Our officers are on the front line keeping us safe – especially during the global pandemic. When we run away from danger they run towards it, for no other reason but to keep us safe. Every right-minded person should condemn @ScotLabStudents for their shameful tweet."
Labour MSP for Glasgow Pauline McNeill also tweeted: "I've just heard about this disgraceful tweet. Apart from the appalling nature of the comment itself and my own good relationship with @policescotland, my husband was a serving officer for 25yrs. When he was called to a murder scene or violent event I waited up all night#frontline."
Mr Leonard has since offered "a personal apology' to Mr Steele and criticised the student group's comments. In a strongly worded statement on Twitter yesterday (September 15) he said: "I utterly condemn the remarks made by Scottish Labour Students. I have family who have served in the police. It was an outrageous statement to make."
Mr Steele said this condemnation was welcome and typifies the comments he has received from numerous members of the Labour movement.
He tweeted: "Richard offered a personal apology (which, whilst warmly received, I assured was not required). What (if anything) the Scottish Labour Party does next internally is a matter for the SLP. I am entirely content that the matter is now closed and a line can be drawn under this."
Scottish Labour Students has since removed its post, tweeting: "We have deleted a prior tweet as it snowballed to itself becoming the story. Its original point was to show support for London Trans Pride attendees in the face of police shutting down the event.
"We are sorry our clumsy use of language obscured the real issue and apologise to our trans comrades who have our support now and always."
The group describes itself as representing student members of the Scottish Labour Party and promoting "our values of equality, social justice, and opportunity for all".