'Wholly unacceptable' Islamophobic letters sent to mosques and members of the public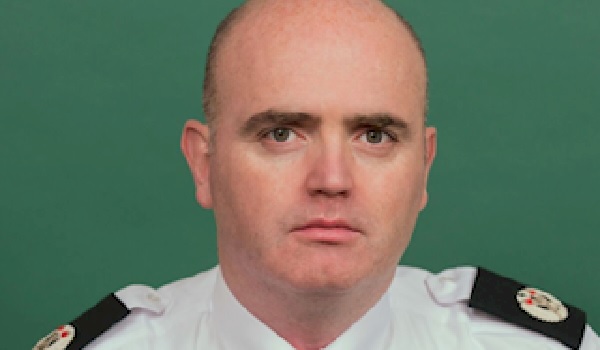 West Midlands Police confirmed on Wednesday (May 9) that it has received four reported incidents over the last few days containing "abhorrent" material intended to cause fear and offence.
The force said it is treating the matter very seriously and has urged anyone who receives a malicious letter to report it to 101.
Last Wednesday (May 2), mosques in London, Essex and Kent were sent letters with "strong evidential links" to the perpetrator of 'Punish a Muslim Day', according to anti-Muslim attack charity Tell MAMA.
Some of the letters, which were also sent to members of the public in the three counties, contained non-toxic white powder.
The charity is currently aware of five letters but says it is receiving further reports from various parts of the UK.
In March, A4 letters were sent to individuals in London, Bradford, Leicester, Sheffield and Cardiff, offering points for certain acts of violence on April 3, such as removing a woman's headscarf and throwing acid in the face of a Muslim.
National lead for hate crime, Assistant Chief Constable Mark Hamilton, said: "I have been made aware of community concerns and distress caused by letters which have been recently circulated containing material that is wholly unacceptable. I would want to state that I share your disdain for such letters which have no place in our country.
"Our main objective in handling the complaints is to bring any offenders to justice, to protect individuals from crime and to ensure cohesive and safe communities.
"In recent weeks, I have worked with community contacts and a broad range of agencies to carry out a threat assessment and agreed a series of actions designed to reduce the risk of harm but also the fear of crime and the promotion of public cohesion.
"I hope you will understand that I am not in a position to share details of the investigation publicly at this time, as we cannot do anything to jeopardise on-going enquiries or to increase the risk of individuals being motivated to act violently."
Director of Tell MAMA Iman Atta reassured mosques that the risk of an attack is very low and called for a "calm and focused" approach to tackling hate.
Kent police and crime commissioner Matthew Scott tweeted: "Appalled that three mosques in Kent have been targeted today. We must all stand together against this terrible behaviour and hate. I am liaising with Kent Police and have been contacting those affected to offer my support."