White male applicants discriminated against through the use of Positive Action 
Cheshire Constabulary has become the first force to lose an employment tribunal for "deeming" a white applicant equal to others despite performing better in the recruitment process.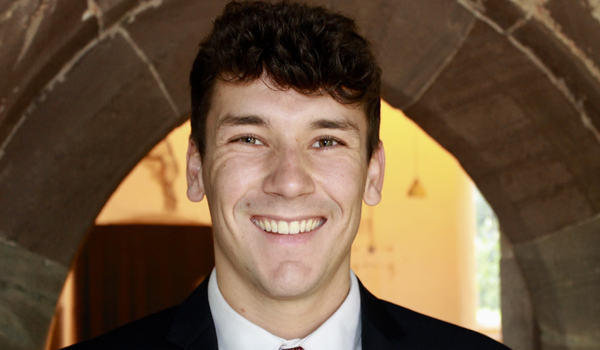 Matthew Furlong was turned down for the role of police constable but successfully argued that the force gave priority to candidates with protected characteristics – such as race, gender and sexuality – contravening employment legislation and codes of practice. 
The tribunal identified 34 other white males who could have also been disadvantaged, leading to "discontentment and disillusionment" and a lack of confidence in the force. 
Mr Furlong, 25, was hoping to join his father, a detective inspector, when he applied to Cheshire Constabulary in 2017, and claimed he was told he "could not have done any more" at the interview stage. 
However, he was later told the force had received 127 applications from candidates who were "of equal merit", and therefore, under Positive Action, it could choose the candidate with a protected characteristic and it had placed his application on hold. 
An employment tribunal ruled that the force graded candidates throughout the selection process but then everyone who passed each stage was deemed equal, despite wide variances in the scores given at the third and final stage. 
This contravened provisions in the Equality Act 2010, having failed to apply the Positive Action guidance on such a largescale recruitment exercise. 
Employers can use Positive Action and select applicants with protected characteristics only if they are equal on merit when measured against all assessment criteria used for the role. 
Jennifer Ainscough, an employment lawyer at Slater and Gordon, said: "Matthew was denied his dream job simply because he was a white, heterosexual male. 
"This is the first reported case of its kind in the UK where Positive Action has been used in a discriminatory way. Matthew's courage in pursuing this will hopefully ensure it is the last.  
"Had he not been such an exceptional candidate he may not even have suspected anything was wrong and this unlawful and unacceptable selection process may have been allowed to continue.  
"Positive Action is an important tool to support a diverse workforce that reflects the community in which we live. However, it must be applied lawfully to ensure the highest calibre of candidates are recruited regardless of race, gender or sexual orientation and to ensure standards in police forces are maintained to properly protect our society. 
"This is an incredibly important ruling and something all employers need to be aware of in the future when using Positive Action.  
"They must be prepared to show that their recruitment process is lawful or risk leaving themselves open to similar claims, in which this case would almost certainly be relied upon." 
The Employment Statutory Code of Practice and the Equality and Human Rights Commission Code of Practice, together with guidance issued by the College of Policing and the Government Equality Office, were not applied correctly when Mr Furlong applied to the force in October 2017, the tribunal ruled. 
Analysis obtained by the tribunal showed that Mr Furlong performed much higher than those recruited. The judgment said: "This manner of recruitment was applied to a substantial volume exercise such that the radicalness of its impact is stark, when one considers the candidates on hold, all of whom are male with no minority ethnic and no disability, ie, all white males. 
"[Mr Furlong] felt he had passed all areas and should have had a green light to appointment. Others of those 34 on analysis may also feel that they were significantly more meritorious candidates than some of those with protected characteristics who were appointed. 
"The knock-on effect of discontentment and disillusionment may lead to a lack of confidence in the ability of appointees to the role of police officer and the organisation in general. This would be counter-productive and not in the public interest if public confidence in the respondent were undermined. 
"The tribunal find the respondents in using a pass/fail mechanism to assess interview performance at the third stage of the recruitment exercise put forward an artificially low threshold for the recruitment exercise such that substantial numbers were then 'deemed equal' when plainly common sense dictates that they could not be so." 
Mr Furlong said: ""My dad has served more than 20 years with Cheshire Police and I had always wanted to follow in his footsteps, ever since school.  
"The people who interviewed me said it was refreshing to meet someone so well-prepared and that I couldn't have done more. I was on cloud nine. 
"When I found out what had happened, I was shocked I really didn't know what to make of it because I automatically assumed a body like the police couldn't possibly have made that kind of mistake.  
"It has completely shattered my confidence in the police force recruitment system. 
"I am not the only person who has been affected by this. There are many other white heterosexual males who undoubtedly left the whole interview process with the impression that they weren't good enough when in fact many were. In addition, I worry for the candidates who have been appointed as they may question whether they were appointed based on merit or whether they simply had a particular protected characteristic.  
"I am delighted that the tribunal found in my favour and I hope it will prevent the same thing from happening again, but I don't know what I want to do now. If I applied again and did get in I would worry that the same issues could arise if I went for a promotion. It has certainly made it very difficult for me to continue down that path." 
The tribunal applauded Cheshire Constabulary's attempts to improve diversity and recruit from a wider pool to have more police officers with the protected characteristics – "a laudible aim" – however, applying Positive Action to the large volume exercise in this way "does not seem to us to be reasonably necessary", it suggested. 
"In the circumstances the claimant's claim in respect of direct discrimination succeeds and the matter will be listed for a Remedy Hearing in due course." 
Cheshire Constabulary said: "We have been notified of the outcome of the tribunal and will review the findings over the coming days."