What has happened to the Offensive Weapons Bill?
The key legislation to combat the surge in knife crime has been delayed, and several London MPs have expressed their concern (November 12) about online knife sales not being banned yet as a consequence.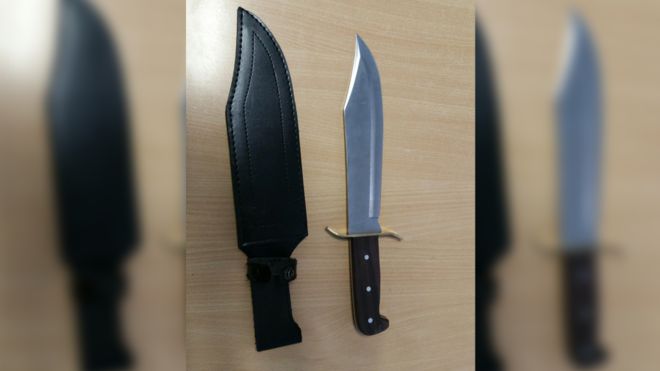 The bill's third reading in the House of Commons, the final stage in the chamber, has now been delayed twice due to the rebellion of some backbench Conservative and Democratic Unionist Party (DUP) MPs. 
The sticking-point is a clause which bans high-powered rifles. 
But another key area which it covers, the prohibition of the sale of knives online to juveniles, and a redefining of what constitutes a flick-knife and a ban on their possession.    
It is all part of the Serious Violence Strategy announced in April this year by then Home Secretary Amber Rudd and strongly endorsed by the current Home Secretary Sajid Javid.  
But in a week when the capital's homicide figure so far this year reached 120 victims, many of them victims of knife crime, several London MPs have spoken out about the delay in getting the motions passed which will make it much more difficult for young people to purchase and possess knives. 
Sarah Jones MP, who chairs the parliamentary anti-knife-crime group, said: "After London's murder rate overtook New York earlier this year the Government promised this legislation as a priority.  
"Seven months later and progress has stalled because this government is in such disarray.  
"I can go online now and major retailers are selling knives disguised as pens or which fit into wallets. With knife crime at epidemic levels even a few weeks delay is putting young people's lives at risk." 
The Home Office has said that it is fully behind the new law, and "committed to re-scheduling the remaining parliamentary stages as soon as possible". 
Tulip Siddiq MP said: "The Government's deliberate delays to the Bill are a disgrace. The delays enable the continued possession of, and access to, weapons that cause unimaginable pain to our communities, including corrosive substances and Rambo knives.  
"MPs from all parties want to see this legislation debated, and it is high time the Government stopped putting internal politics before our constituents' lives." 
The delay of the bill was also raised in the House of Commons on the same day to Policing Minister Nick Hurd, and he too said that the Government was still firmly behind it.