West Yorkshire Police to deliver specialist domestic abuse training to thousands of officers
West Yorkshire Police is the latest force to roll out specialist domestic abuse training for officers.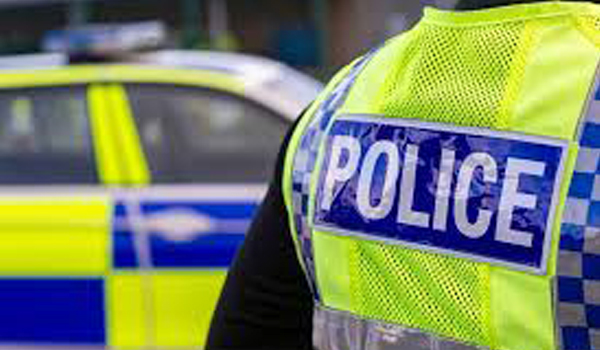 Starting next March, it will deliver the Domestic Abuse (DA) Matters culture change programme to 3,500 officers to "bolster its response to this crime".
The training will be delivered by the domestic abuse charity SafeLives, which developed the programme with the College of Policing.
The aim of the training is to provide "consistency of service" to families experiencing domestic abuse. It recognises the difficult role frontline police play in dealing with domestic abuse and will enable officers to develop and respond to domestic abuse situations and also look at changing skills, behaviour and attitudes by challenging inappropriate language and behaviour.
The training covers areas such as coercive and controlling behaviour, understanding perpetrators, digital domestic abuse, assessing risk, male victims of domestic abuse and abuse involving older people.
Detective Superintendent Lee Berry of West Yorkshire Police said: "This is an important milestone for the force to commission such a crucial training programme to enable our officers to gain a better understanding about all areas of domestic abuse and how we can develop our response.
"Frontline officers currently receive internal training in domestic abuse, but we wanted to bolster our response to this crime type by commissioning the training by SafeLives. The force has specialist domestic abuse teams within each district in West Yorkshire which are dedicated to investigating these crimes, which affect so many people.
"As part of our commitment to tackling violence against women and girls, we are looking at all areas and domestic abuse was a prominent area and were able to access funding to deliver the training across the force."
Pete Williams, DA Matters programme lead at SafeLives, added: "We know that West Yorkshire Police becoming an adopter force of DA Matters will be welcome news for victims and survivors of domestic abuse, as the programme is designed to increase awareness and understanding of coercive and controlling behaviour and create attitudinal change throughout the entire force.
"Enabling officers and staff to understand what a victim really needs at a certain point in time leads to better, more consistent service delivery and a feeling of being believed.
"Independent research carried out by Professor Iain Brennan shows the positive and sustained impact of the programme – DA Matters was associated with a 41 per cent increase in arrests for controlling and coercive behaviour for adopter forces compared to forces which have not yet adopted the programme.
"Victims and survivors of domestic abuse and police officers alike want to know that the criminal justice response to domestic abuse is as good as it can be. West Yorkshire Police adopting DA Matters is an important step towards that."
The work of the charity stemmed from a 2014 report by the then Her Majesty's Inspectorate of Constabulary – Everyone's business: Improving the police response to domestic abuse – which highlighted the need for improvements in how police forces and officers understood and responded to coercive control.
SafeLives said DA Matters was born from this gap.
It added: "DA Matters is much more than a training course – it is a cultural change programme designed to create long-term, sustainable improvements and consistency in the response to domestic abuse across the country. It helps police understand what is meant by the term coercive control, challenges victim blaming, and prompts them to recognise the high levels of manipulation used by those perpetrating it, including in interactions with law enforcement."