West Yorkshire extends deadline to withdraw as lead force for NPAS
West Yorkshire Police is to continue operating as the lead force for the National Police Air Service (NPAS) for a further two years after agreement was reached to extend its deadline for withdrawal.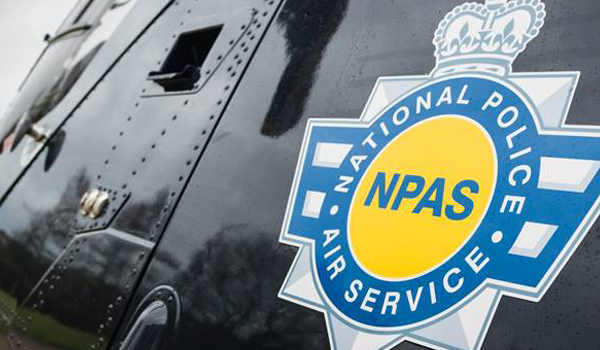 Its role as the lead local policing body for the air support service was due to cease on June 15.
However, the mayor of West Yorkshire Tracy Brabin has agreed to extend the deadline to withdraw until June 1, 2024, to allow the board to "explore alternative hosting arrangements".
She said the decision follows conversations with the NPAS National Strategic Board and in consultation with the Association of Police and Crime Commissioners, National Police Chiefs' Council and the Home Office.
The extension will give the Strategic Board of NPAS, made up of police and crime commissioners and chief constables from member forces, time to properly explore alternative hosting arrangements and transition the service to a new host.
Ms Brabin said: "I recognise the crucial importance of this service and the vital work it does.
"The NPAS has huge capability and is a complex organisation and a lot of work is ongoing to find an alternative solution.
"I recognise the efforts that have been made by the NPAS Strategic Board and Gold Group to seek an alternative lead and host force for NPAS and acknowledge the challenges that have arisen in achieving a solution by the notice expiry date.
"I am reassured that work is underway to consider alternative hosting options and recognise that adequate time must be afforded to this work to allow the board to take an informed decision and ensure a smooth transition to the new arrangements.
"That work continues and that is why I believe the extension is necessary.
"I have therefore agreed to extend the deadline that was set out in my withdrawal notice to 1st June 2024, to allow the board adequate time to explore potential alternative hosting arrangements and transition the service.
"This is on the understanding that the board will have taken a decision and informed me of the new hosting arrangement by June 1, 2023, with a full transfer of responsibilities from the West Yorkshire Combined Authority to the new hosting arrangements by June 1, 2024.
Ms Brabin added: "I want to take this opportunity to thank the brilliant staff and officers at NPAS for their continued support and commitment.
"During this extended period, West Yorkshire Police will continue to deliver NPAS to the same high standards in supporting policing and helping to keep our communities safe throughout England and Wales."
Ms Brabin gave 12 months formal notice to end the current arrangement in June last year to allow a "new delivery model and structure" to be put in place.
At the time she said: "Although NPAS is a unique national collaboration with a strong brand and has evolved over many years during difficult times in delivering a truly 24/7 borderless service, the conflicting pressures of diminishing resources, new technology and the ever-changing requirements of policing in England and Wales nearly ten years on have become too great to dismiss.
"Since the outset, when NPAS was first established under a West Yorkshire lead force model on behalf of policing in England and Wales, it has always been anticipated that there would be a change in the way that the service is delivered, and over the last few years there has been much work and time spent on reviewing the governance and leadership of police aviation."
The NPAS provides air support to all police forces in England and Wales through a fleet of helicopters and aeroplanes.
Flights are managed by the NPAS Operations Centre, which is based in West Yorkshire.
NPAS was formed in October 2012 following a national review of air support by the Home Office with West Yorkshire Police named as the lead force for its delivery – which NPAS says is "a unique arrangement in UK policing". All 43 territorial police forces in England and Wales, together with British Transport Police, contribute funding for the service.