West Midlands Police trials next-generation BWV camera
West Midlands Police is trialling the latest body-worn video (BWV) camera from Axon.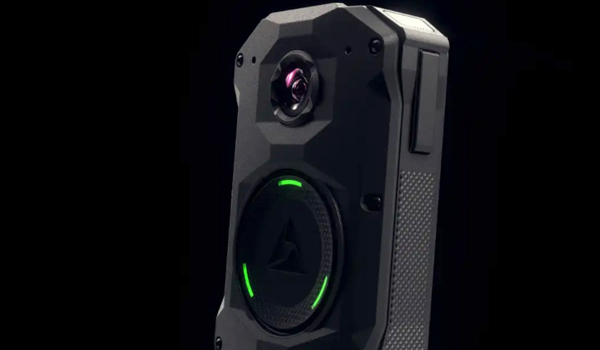 The next-generation Axon Body 4, unveiled in Birmingham on Wednesday (September 20), features two-way communication during live-streaming, which is designed to maximise safety, increase transparency, and improve situational awareness for police officers.
Unlike previous models, the camera can be purchased with a compatible point of view (POV) accessory – a small camera that plugs into the Axon Body 4 and sits on a police officer's helmet or shoulder to capture the perspective of what the officer sees.
While the camera's predecessor, Axon Body 3, supported live stream functionality from anywhere, Axon Body 4 now enables two-way communications between officers and their support teams using a dual speaker system.
The camera captures higher resolution evidence with a wider and taller field of view, offers an increased storage capacity and a longer lasting battery.
Chief Superintendent Ian Green, West Midlands Police lead on BWV, said: "It's vital that policing stays on the cutting edge of technology, and we're excited to see the opportunities that the next generation of body cameras bring.
"We are already making great use of live streaming – at crime scenes, football matches and more – so that officers get the best situational awareness to help make quick decisions.
"We're in the early stages of testing the next generation of cameras, but the advancements should mean that even more officers will be able to stream their footage live, and two-way communication during live-streaming will help decision-making during unfolding incidents.
"The public can be assured that live-streaming is secure and only done when there is a real need to. It's another tool to help us keep the public safe."
West Midlands Police has already deployed Axon's real-time situational awareness software, Axon Respond.
The software allows police officers to use location-mapping and live-streaming, providing real-time visibility into what is happening in the field with support teams.