West Mercia mandated to continue alliance with Warwickshire
The Home Secretary has ordered Warwickshire Police and West Mercia Police to continue their strategic alliance for another six months, just hours ahead of the October 9 deadline for the forces to split.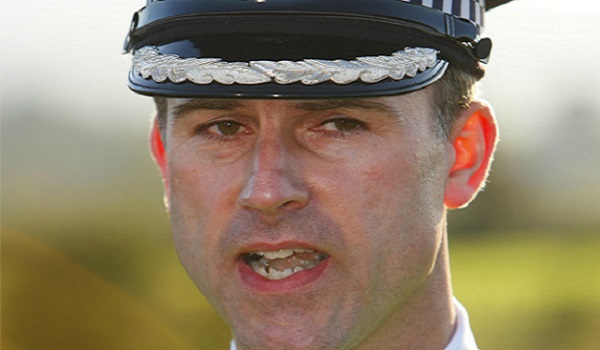 Priti Patel intervened at the request of Warwickshire Police amid an increasingly bitter war of words between the two forces that has seen a total breakdown of communications.
West Mercia Police announced last October that it would be ending the alliance, which began in 2012 and saw the forces share some resources, claiming it was effectively subsidising Warwickshire.
Last week, a joint statement issued by Warwickshire Police Chief Constable Martin Jelley and Police and Crime Commissioner (PCC) Philip Seccombe accused their West Mercia counterparts of "unreasonable and unacceptable" behaviour by seeking to withdraw from joint services before their force was ready to transition to new arrangements.
West Mercia Police Chief Constable Anthony Bangham and PCC John Campion responded by accusing Warwickshire of holding them to "ransom" over demands that they pay for the cost of the split. Mr Bangham also accused Mr Jelley of acting in a way that prevented him from running his services in the best interests of his communities.
In a letter addressed to the chief constables and PCCs of both forces, Ms Patel said: "It is my understanding that you have not reached an agreement to smoothly transition services past October 8. If the collaboration agreement is allowed to terminate without agreed transition terms, I consider that there would be a severe operational impact on Warwickshire Police which would create a risk to the public that I am not prepared to tolerate.
"I have carefully considered the period of this extension and feel that a six-month extension provides sufficient time for both forces to reach agreement. It is clear to me that this is the best way to ensure the efficiency and effectiveness of policing in this case."
It is understood that West Mercia had requested an extension of just three months but Warwickshire objected to this on the basis that the deadline for the split would then be immediately after the Christmas break.
The Home Office will provide support to the two forces to identify independent expertise to assess and agree the costs of termination and transition.
Mr Jelley said: "I welcome the Home Secretary's intervention which means our joint services with West Mercia will continue to keep communities safe while we have further discussions with our colleagues on a timetable for transition. It ensures that the public will see no disruption to the policing they receive in either force area and also provides additional clarity for our workforce, who have continued to operate at a very high level, despite the uncertainty of recent weeks.
"Our work will now focus on agreeing transition timescales for our other remaining joint services with West Mercia and I welcome the additional support we will have from the Home Office to achieve this."
Mr Seccombe added: "With the Home Secretary's support we clearly now need to reset our negotiations with West Mercia and I look forward to having further talks with them, supported by experts from the Home Office. During these discussions I will continue to ensure that the best interests of the public of Warwickshire are served, to reach an agreement that is fair to all parties into the future."
The news was received less warmly by West Mercia where Mr Bangham said: "The extent to which Warwickshire relies on West Mercia to provide critical policing functions is clearly acknowledged by the Home Secretary. Despite the 12-month notice period, Warwickshire has not prepared sufficiently to operate as a standalone force and clearly that would place their communities at risk.
"While a short continuation of the alliance was anticipated, to continue the current arrangement for a further six months impinges on my operational independence as chief constable and significantly limits my ability to provide effective, efficient policing to the public of West Mercia."
Mr Campion added: "This arrangement was terminated in the best interests of West Mercia's communities, yet 12 months on we find ourselves still tied to an alliance that actively prohibits our police delivering the best possible services in West Mercia. Warwickshire have clearly and consistently stated their preference to transition to a standalone force, yet the public in West Mercia continue having to pay the bill for their failure to achieve that."