Welsh PCCs clash over use of facial recognition technology
The police and crime commissioner (PCC) for North Wales has criticised the "disproportionate" use of live facial recognition by South Wales Police.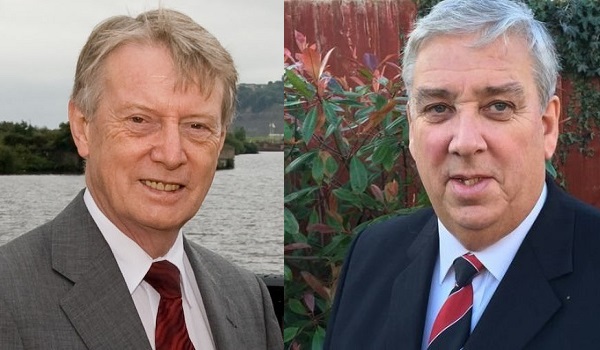 The force plans to use the technology at the Cardiff City Stadium on January 12 when the club faces local rivals Swansea City in a key EFL Championship fixture.
But Arfon Jones said: "It's disproportionate to use facial recognition technology to take pictures of supporters at football matches. It's a step too far and creates the potential for miscarriages of justice.
"I'm sure there are people from North Wales who will be going down to the game and risk having pictures taken of them without their consent. I have a responsibility to represent them and to oppose fishing expeditions that invade their privacy".
His comments prompted a strong response from South Wales PCC Alun Michael who said: "It is particularly disappointing that the PCC for North Wales has never discussed this issue with me as I would have been able to point out the failings in his understanding and would have explained how the deployment is in the best interests of genuine football fans.
"Over the years it has often been difficult for parents to consider taking their sons and daughters to high-profile football matches because of fears of violence caused by a minority of fans who have been more interested in pursuing conflict that in what happens on the football pitch.
"South Wales Police have been at the forefront of making football grounds safe places for the public, and banning orders were introduced to enable genuine fans to enjoy watching football in safety and confidence. They are only fully effective when they are enforced."
He said it was "incomprehensible" that Mr Jones should not support measures that keep football fans safe and able to attend games confident and secure in the knowledge that everything is being done to keep them safe.
"There has not been one single wrongful arrest as a result of the use of facial recognition by South Wales Police, whereas there have been numerous successes in apprehending criminals who were wanted for some very serious offences including sexual offences, serious assaults and burglary," added Mr Michael.
"This particular deployment is very specific and follows the principle that prevention of violence is better than having to respond after violence has happened. That is in the best interests of football fans and the reputation of the sport itself."
South Wales Police used facial recognition technology in October 2019 at the previous match between Cardiff City and Swansea City, attracting widespread protests from fans on both sides, many of whom wore masks to prevent them being identified.
The Football Supporters' Association Wales said it intends to stage further protests at this weekend's match, alongside civil liberties campaign group Big Brother Watch.
Vince Alm, spokesperson for the Football Supporters' Association Wales said: "We protested against it in October and we'll protest again. We shouldn't be made to feel like criminals just for going to a football match."
South Wales Police Assistant Chief Constable Andy Valentine defended the planned deployment. He said: "This is only the third time in more than two-and-a-half years that the technology has been utilised at a football match and is intended to prevent disorder that has in the past affected matches involving both clubs.
"Football banning orders are issued by the court to those who have misbehaved at a previous football game and hence this provides us with a clear rational in our strategy to prevent any crime and disorder.
"In line with our standard operating procedures, the data of all those captured by the technology on the day, but not on the watch list, will have their data instantaneously deleted."
The police use of facial-recognition cameras in public places is facing a legal challenge in two separate human rights cases that claim the surveillance breaches privacy rights. One crowdfunded challenge is being brought by Big Brother Watch and Baroness Jenny Jones against the Metropolitan Police Service, which has since placed its trials of the technology on hold.
The second legal challenge is being pursued by Dr Ed Bridges against South Wales Police, after he claimed that his face was scanned while doing his Christmas shopping in 2017. In September 2019, two High Court judges dismissed the case, saying the use of the technology was not unlawful and that the current legal regime was adequate to "ensure appropriate and non-arbitrary use" of it.
However, Lord Justice Singh subsequently granted permission for Mr Bridges to appeal against the decision, with the Court of Appeal expected to hear the case by January 2021.
Studies have shown that current facial recognition technology is highly inaccurate with up to 98 per cent of matches found to be incorrect, but police say these figures will improve over time and that there are safeguards in place to ensure no action is taken against individuals purely on the basis of an automated match.
Concerns have also been raised by the Information Commissioner, Elizabeth Denham, who said such technology was "particularly intrusive" and that there had been a lack of transparency around how it was being used.
However, she acknowledged that "there may be significant public safety benefits from using facial-recognition technology – to enable the police to apprehend offenders and prevent crimes from occurring".