Welsh forces to receive apprenticeship funding after report highlights 'cracks in the system'
Wales' four forces are to receive Home Office funding for apprenticeship roles after a report found they could be missing out.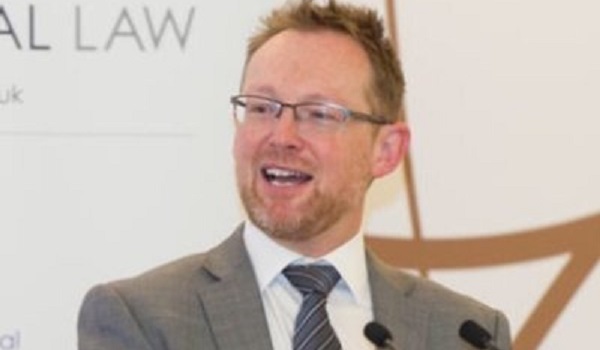 Because policing is not devolved to Wales, the Welsh forces are unable to draw money from the UK Government's Apprenticeship Levy despite paying in around £2 million a year, the Economy, Infrastructure and Skills Committee has found.
While English forces can access £24,000 per trainee officer over three-year apprenticeships, Welsh forces would be required to pay the £8.6 million a year fee themselves.
The cost of the degree in Wales has been reduced to £2.8 million a year but the committee called on the Welsh government and the Home Office to address the "substantial" impact on local budgets.
The Welsh government has since confirmed that the Home Office has promised funding for police apprenticeships from 2019.
Committee chair Russell George AM said: "Although we support apprenticeships, we believe that the Apprenticeship Levy has created cracks in the system. In particular the situation in Welsh police forces is a concern and we urge the Welsh government and the Home Office to address that issue as a matter of urgency.
"There are also still questions around communication and engagement with employers of all sizes, the portability and relevance of qualifications and the level to which all employers feel supported to develop and grow new staff.
"We recognise that the situation is clearly still developing, but we will remain vigilant to ensure these opportunities are available as widely as possible for as many people as possible."
The Apprenticeship Levy was introduced in 2015 and requires all eligible employers with an annual wage bill of more than £3 million to pay in.
However, the committee's report, published last week, found that police apprenticeships in Wales are not being supported as policing is not devolved, but training and education responsibilities do not sit with the UK Government.
The committee believes the Welsh government needs to explore how employers and training providers can collaborate to offer more opportunities for employers while protecting the portability of qualifications.
A Welsh government spokesperson said: "Since the committee's inquiry was held, the Home Office has confirmed it will provide funding to Welsh police forces to enable them to commission apprenticeships from 2019.
"In addition, we have provided £400,000 to help police forces prepare to deliver their future training needs."