Welfare survey seeks 'updated picture' of areas for action
Officers are being asked for their experiences of how well their welfare is being looked after.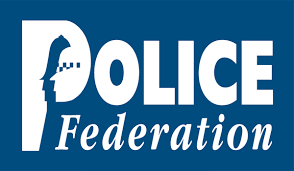 The Police Federation of England and Wales (PFEW) has launched its second officer welfare, demand and capacity survey to give an updated picture of the challenges facing the service.
The survey will allow comparisons to be made with past findings that showed stress and poor psychological wellbeing are more widespread among police officers than the general population.
The 2016 poll revealed that 80 per cent of PFEW members report high levels of stress, low mood, anxiety or other mental health issues.
Officers also claimed capacity to meet demand is insufficient, and four in five suggested falling workforce numbers are damaging their ability to properly do their jobs.
The most recent Home Office statistics show officer numbers fell by 738 in England and Wales last year, bringing levels down to just 122,404.
PFEW vice chair Ché Donald said: "Two years ago officers told us very clearly that the police service was struggling, with a severe imbalance around meeting increasing demands – with decreased capacity to meet them through reduced officer numbers.
"We have taken steps nationally to highlight and address this, but there is still much more work to do.
"This 2018 survey is a significant piece of work. It will give an updated picture identifying where we need to take action and what, if anything, has changed since the last survey. But, we need members to take the time to complete the study if we are to effect positive change."