'We need more than a sticking plaster fix' – PFNI
The Police Federation for Northern Ireland (PFNI) has welcomed additional funding of more than £12 million for the Police Service of Northern Ireland (PSNI) but warned it is only a "sticking plaster" solution.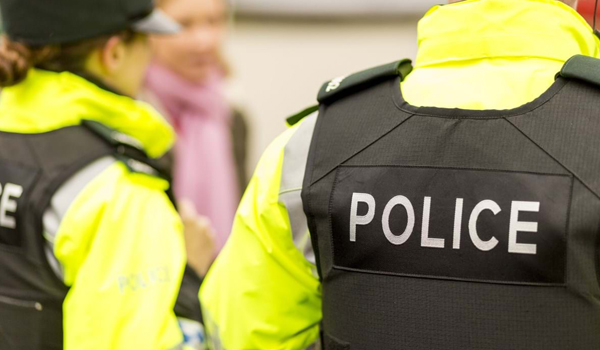 Finance Minister Conor Murphy has allocated 12.3 million to the Department of Justice (DoJ) for PSNI staffing in the Northern Ireland Executive's 2021/22 Budget.
It follows a warning from PSNI Chief Constable Simon Byrne that more than 300 police officer posts and 100 police staff positions were under threat as the result of a £23 million shortfall in the Draft Budget Allocation from the DoJ.
He told a meeting of the Northern Ireland Policing Board (NIPB) earlier this year that this would "inevitably adversely impact service delivery and operational resilience" and would result in "tough choices" being made in the months ahead.
PFNI chair Mark Lindsay said the funding was a "welcome relief" following the chief constable's concerns.
"Securing the jobs of 300 officers as well as delivering 100 new recruits eases the burden for a cash-strapped organisation," said Mr Lindsay.
"The news will be a welcome relief for officers. That said, it will fail to maintain a standstill position for the PSNI, which will see hundreds retiring over the course of the financial year.
"Instead of a 'sticking plaster' fix, we need to see a structured funding stream put in place to eliminate uncertainty and doubt. Without the necessary commitment and clarity, it is practically impossible to plan ahead.
"We must see genuine and determined efforts made by the Northern Ireland Executive to adequately resource the service to bring officer numbers up to 7,500 which is what we were told was the required peacetime minimum."
In his Accountability Report for the financial year 2020/21, presented to the NIPB on April 1, Mr Byrne warned that the "financial pressures of today will drive and define the character and culture of the police workforce in the longer term".
"Reduced recruitment will have a ten to 20 year impact on representation and reduced headcount will exacerbate wellbeing pressures on individuals and teams," said Mr Byrne.
"By way of contrast, policing in England and Wales has received an uplift commitment of 20,000 officers over a three-year period, to increase violent crime-related enforcement activity and enhance crime prevention approaches. More than 6,000 additional officers have been recruited to date."
The New Decade New Approach Deal in January 2020 committed to increasing police numbers to 7,500 and to develop a new Programme for Government with a shared strategic vision of improving lives across Northern Ireland.
Mr Byrne said: "Policing was identified as a priority action under the New Decade New Approach, identifying the need to provide 'a renewed focus on strengthening approaches and supporting mechanisms for policing in the community. This will be complemented with an increase in resources, both human and financial, for the neighbourhood policing teams'.
"This aligns with, and emphasises the continued importance of, our core policing principle over the past 20 years under Section 31A Police (NI) Act 2000 – 'police officers shall carry out their functions with the aim of securing the support of the local community and acting in cooperation with the local community'.
"We welcome the understanding of policing as a function which contributes to wider social outcomes, shared with other public services.
"However, the consequent expansion of the policing function, beyond a traditional crime focus remit must be acknowledged and provided for.
"Flexible and sustainable funding is essential to achieving our ambitions and required levels of modernisation."