Wayne Couzens to die in jail over kidnap and murder of Sarah Everard
The former police officer who strangled Sarah Everard with his police belt after kidnapping her under the guise of a fake arrest for breaking lockdown rules will remain imprisoned for the rest of his life.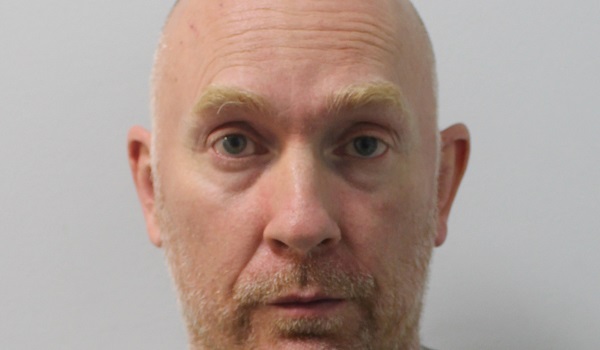 Wayne Couzens, 48, and a serving officer with the Metropolitan Police Service (MPS) at the time of the offence, was handed a whole life order for the "groseque" killing of the 33-year-old marketing executive during a sentencing hearing at the Old Bailey on Thursday (September 30).
Lord Justice Fulford described the circumstances of the murder as "grotesque" and said the seriousness of the case was so "exceptionally high" that it warranted a whole life order.
He said: "The misuse of a police officer's role such as occurred in this case in order to kidnap, rape and murder a lone victim is of equal seriousness as a murder for the purpose of advancing a political, religious ideological cause."
"The police are in a unique position which is essentially different from any other public servant. They have powers of coercion and control that are in an exceptional category. In this country it is expected they will act in public interest."
The judge also paid tribute to the dignity of Ms Everard's family, whose statements in court revealed the human impact of Couzen's "warped, selfish and brutal offending which was both sexual and homicidal".
Couzens shook in the dock as he was sent down to begin his sentence. He is the first police officer ever to receive a whole life order.
The court had heard how Couzens used his MPS-issue warrant card and handcuffs to snatch Ms Everard as she walked home from a friend's house in Clapham, South London, on the evening of March 3.
The firearms officer, who had clocked off from a 12-hour shift at the American embassy that morning, drove to a secluded rural area near Dover in Kent, where he parked up and raped Ms Everard.
Ms Everard, who lived in Brixton, South London, had been strangled with Couzens' police issue belt by 2.30am the following morning.
Married Couzens then burned her body in a refrigerator in an area of woodland he owned in Hoads Wood, near Ashford, before dumping the remains in a nearby pond.
He was arrested at his home in Deal, Kent, after police connected him to a hire car he used to abduct Ms Everard, whose remains were found by police dogs on March 10.
Police waited for two hours before moving in to detain the officer, giving him the chance to wipe his mobile phone beforehand.
In an emergency interview at his home, Couzens concocted a fake story that he had been threatened by a gang which forced him to hand over "a girl".
He went on to plead guilty to Ms Everard's kidnap, rape and murder and was sacked from the force in July.
On Wednesday, Ms Everard's parents Jeremy and Susan and sister Katie asked Couzens to look at them, condemning him as a "monster" as he sat quaking in the dock with his head bowed.
MPS Commissioner Dame Cressida Dick also attended court to hear how one of her own officers had abused his position to carry out his crimes.
Prosecutor Tom Little QC suggested the case was so exceptional and unprecedented that it could warrant a whole life order, meaning Couzens would die in jail.
Couzens' defence barrister Jim Sturman QC urged the judge to hand him a lengthy life sentence, meaning he would have been eligible for parole in his eighties.
Mr Sturman said: "The defendant was invited to look at the Everards. He could not, I am told. He is ashamed. What he has done is terrible. He deserves a very lengthy finite term, but he did all he could after he was arrested to minimise the wicked harm that he did."
Nick Price, head of the Crown Prosecution Service (CPS) Special Crime and Counter Terrorism Division, said: "Today our thoughts are with the family of Sarah Everard. We can only begin to imagine their suffering which will, of course, not end with today's sentencing. All of us in the CPS have been deeply affected by what happened to Sarah. Wayne Couzens treated her with vile depravity. It was a truly evil thing to do.
"The investigation in this case by the Metropolitan Police was meticulous, and our joint prosecution team worked hard to bring the strongest possible case to court. The court has now heard the evidence that showed his deliberate planning, and continued efforts to cover up his crimes.
"We all feel betrayed that Couzens abused his position as a police officer to commit such abhorrent crimes. All of us should be free to walk our streets safely."
John Apter, national chair of the Police Federation of England and Wales said: "I have not commented during the judicial process but now Couzens has been sentenced I can. This predator is an absolute disgrace to the police service, and I am totally ashamed that he was ever a police officer.
"I am proud to carry a warrant card, but this vile individual's abuse of that authority has cast a shadow on all those who work within policing. He has brought disgrace to our uniform. The way he took advantage of Sarah's trust makes me feel sick to the stomach.
"No sentence will ever ease the pain for the family and friends of Sarah or undo the terrible damage this disgusting man has done. He doesn't deserve to have another single day of freedom and I hope every day he spends in prison is a long one. My thoughts, and those of all my colleagues, remain entirely with Sarah's family and friends."
Yvette Cooper MP said: The details of what happened to Sarah Everard are truly devastating. She was murdered by a serving police officer who abused the power and trust afforded to his role to commit a monstrous crime. It is unthinkably awful for Sarah Everard's family and friends. In passing this sentence, the judge has recognised both the depravity of the crime and the gravity of the implications for public confidence in policing.
"It reflects deep failures in policing that Wayne Couzens was allowed to serve as a police officer, and it is even more shocking that a man like this was ever approved to carry firearms. Police forces must not try to dismiss this as a one-off, as the system clearly completely failed to stop him or to root him out at a much earlier stage when it should have done so. There are huge questions about vetting, screening and safeguarding at the very heart of a service which exists to keep people safe and crucially about the attitude within police forces towards violence against women and girls.
"The Home Office must now ensure that there is urgent action, including a full independent investigation into violence against women and girls within the police service itself, looking not just at this terrible case, but more widely at allegations and cases of domestic abuse, harassment, and sexual offences, including lower-level offences involving police officers and staff. It should look at the way allegations are dealt with by police forces, the resources and processes for investigations, reporting systems, misconduct procedures, workplace culture and the way officers respond to colleagues when warning signs emerge. Vetting and standards for both new officers and those moving from force to force, regular training for officers and processes for officers to make reports must all be urgently assessed.
"This terrible case comes against a backdrop of failure across the criminal justice system to tackle the epidemic of violence against women and girls or to keep women safe. Many women across the country have spoken about their deep lack of confidence in the police and criminal justice system. Police forces and the Home Office need to recognise how serious the damage to confidence is and could become if they don't act to address these problems now."
Chief Constable Andy Marsh, chief executive officer of the College of Policing, said: "Sarah Everard's life was taken in the most heinous circumstances and there is deep shock and anger within policing after what we have heard in court.
"Sarah's family made courageous statements yesterday which encapsulated the contrast between her zest for life and plans for the future, with Couzens' unconscionable depravity.
"Today's whole life sentence is a just outcome, however the public are left asking questions and have concerns over the trust they can place in us as a police service. We are horrified by what we have heard; angry that Couzens has created such a question mark over the trust the public places in us, and we are determined to work hard to gain back that public trust.
"We come into this job to keep the public safe, irrespective of any risk it poses to us, and we do it because we care about people. I want women to be reassured that the police are here to protect them.
"The trust of the public will be rebuilt through the selfless actions of officers and police staff that happen every day. I know that many of them will be wearing their uniform a little heavier today and desperately wanting to prove again the true values we live by and why we chose to join policing.
"Policing will do everything it can, including being part of the wider discussion taking place in society today so that women and girls feel safe on their own streets."
National Police Chiefs' Council chair, Martin Hewitt, said: "The sentencing of Sarah Everard's murderer cannot remove the pain and suffering of her family or loved ones. Our thoughts and deepest sympathies are firstly with them.
"Policing has been rocked by this tragedy and the thought that a serving officer abused his position and turned against everything we are here to do is truly sickening. This man has betrayed everything we stand for and deeply shaken public trust.
"With the Met Police and across policing, we must rebuild that trust and do all we can to make our streets safe for women and girls."
MPS Commissioner Dame Cressida Dick said: "Sarah's kidnap, rape and murder was one of the most dreadful events in the 190-year-history of the Metropolitan Police Service.
"This hearing has revealed the full brutality of this man's crimes against Sarah.
"I am absolutely horrified that this man used his position of trust to deceive and coerce Sarah, and I know you all are too. His actions were a gross betrayal of everything policing stands for. What he did was unthinkable and appalling. He showed himself to be the coward he is through his lies and seeking to minimise his true responsibility for his crimes.
"Police officers are here to protect people, to be trustworthy, courageous and compassionate. His every action is the exact opposite of that. As the judge said, he has eroded the confidence that the public are entitled to have in the police. It is critical that every subject in this country can trust police officers when they encounter them.
"The judge went on to say he has very considerably added to the sense of insecurity that many have living in our cities, perhaps particularly women. I have followed this investigation very closely, I have been in court yesterday and today. I am absolutely sickened. Overwhelmingly, my thoughts are with Sarah, with her family and friends, her loved ones. He will now spend the rest of his life in prison.  hope that will give them some small comfort.
"This man has brought shame on the Met. Speaking frankly, as an organisation we have been rocked. I do want to thank everyone involved in bringing him to justice, and doing so swiftly. Sarah's courageous and dignified family and friends, the prosecution team, and all those who supported the investigation and prosecution.
"The judge recognised and commended the work of our investigators. I echo those thoughts. I saw for myself first-hand their extraordinary determination and professionalism. This is the Metropolitan Police Service I know. It is capable and caring. It is full of people who are good, who work all their lives to protect others.
"I absolutely know that there are those who feel their trust in us is shaken. I recognise that in some people a precious bond of trust has been damaged. Our dedication to you, our public, remains undiminished.
"As Commissioner, I will do everything in my power to ensure we learn any lessons. I know that what happened to Sarah, and indeed what has happened to other women in London and beyond in recent times, has raised important questions about women's safety.
"Here in the Met I commit to keep working with others to improve women's safety and reduce the fear of violence. There are no words that can fully express the fury and overwhelming sadness we all feel about what happened to Sarah. I am so sorry."