Warwickshire Police must do more to give "consistently good service for child protection", says report
Warwickshire Police needs to ensure there is "appropriate and effective supervision" of child protection arrangements, according to a report by Her Majesty's Inspectorate of Constabulary and Fire and Rescue Services (HMICFRS).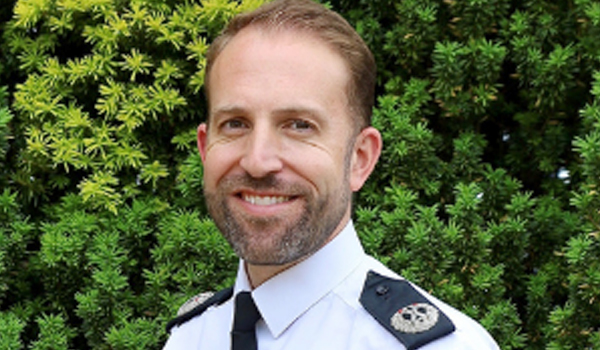 Inspectors said while the force has made protecting children "a priority and senior leaders are clearly committed to this", decisions about children at risk are not yet consistently better as a result.
HMICFRS said: "It is clear that child protection and wider vulnerability is a priority for Warwickshire Police. And the force is committed to improving its services for children who need help and support.
"Throughout the inspection, we found dedicated officers and staff, often working in difficult and demanding circumstances. The force has invested a significant amount of time and focus on the welfare of its officers and staff.
"But in too many cases, we found inconsistent practices and decision-making. The force needs to do more to make sure that its commitment to improving the service, leads to better results.
"It has the necessary governance and scrutiny arrangements in place to monitor the impact of changes and improvements it needs to make."
Inspectors said the force is effective in its professional relationships and contributions to multi-agency work. It works with other safeguarding organisations at both a strategic and practitioner level and this was "a real strength".
"Following the end of its alliance with West Mercia Police, the force has had to re‑establish some of its specialist functions, such as child protection teams. This has led to some challenges in service delivery and skills gaps in its workforce," said the report.
Warwickshire Police Assistant Chief Constable Ben Smith said: "We are pleased the inspection recognised much of the good work already going on in Warwickshire and that the report acknowledges our commitment to child protection and to improving our services for vulnerable children.
"As we expected, the report has made a number of recommendations for improvement of outcomes for children. Many of these had previously been identified by the force and we have already developed a robust action plan to address the areas identified by the inspectors.
"We have increased the number of resources within the Online Child Sexual Exploitation Team (OCSET) to enable us to deal with the increase in online offending that we and many forces across the country are experiencing.
"The force has also invested significant resources in establishing dedicated chid protection teams across the county such as our Child Abuse, Trafficking and Exploitation (CATE) team.
"The creation of these specialist teams has no doubt improved the quality of the most serious child protection investigations. We recognise demand in CATE has been challenging, which is why through our Empower organisational change plan we intend to increase staffing levels to allow for greater focus on trafficking and exploitation of children.
"We recognise the opportunity we have through the scale of new officer recruitment in the last year, and are working hard to ensure new recruits receive additional training so that, as a force, we have the right numbers of staff with the right skills to be able to carry out their roles effectively.
"While we are pleased that the inspectors commented positively on how effectively we work with partners to keep children safe and on how effectively we use governance and scrutiny to improve our services, we acknowledge that there is more that we need to do to improve consistent decision-making on risks, and the quality of our missing person investigations. We have already started work to address these areas.
"We all have a role to play in tackling child abuse and exploitation. We urge the public to be aware of the signs and raise any concerns they have. We are committed to investigating the reports you make, protecting victims and bringing offenders to justice. Child abusers prey on some of the most vulnerable members of our community and we want to ensure they have no place to hide in Warwickshire.
"We are confident we will take the learning from the latest report and use it effectively to continue to raise awareness among our workforce so we can do everything we can to ensure children within Warwickshire remain protected in the future."
Examples of good work highlighted in the HMICFRS report included:
Effective responses by the multi-agency child exploitation and missing team to children harmed by, or at risk of, exploitation;
Quality child-focused investigations by specialist investigators;
A child-centred policing strategy with a clear focus on children in the design of services; and
Effective partnership working between police, probation officers and social workers to reduce the risk from registered sex offenders.
However, inspectors said there were specific areas for improvement, including:
Use of the diary appointment system in the operational communications centre;
Responses to children missing from home or care, including the initial assessment of risk and the quality and timeliness of inquiries;
Investigation of the online sexual exploitation of children; and
The treatment of children detained in police custody, including making timely requests for appropriate adults and the use of alternative accommodation when children have been detained after charge.
"During our inspection, we examined 74 cases in which the police had identified children at risk. We assessed the force's child protection practice as good in 23 cases, requiring improvement in 23 cases, and inadequate in 28 cases," said HMICFRS.
"This shows that the force needs to do more to give a consistently good service for all children."