Warwickshire Police launch first UK rural crime advice app
Warwickshire Police has launched an app to support officers and staff dealing with rural crime incidents. It is believed to be the first force in the country to do so.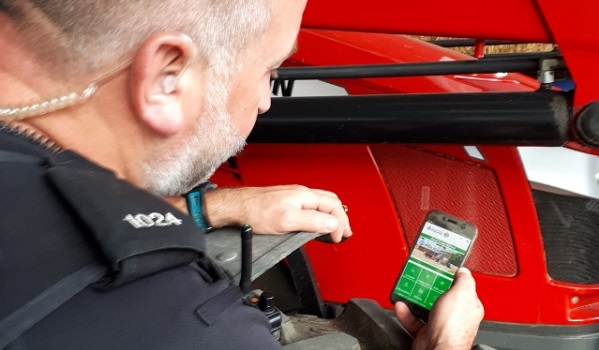 The rural crime advice app provides precise location mapping, latest news and briefings for officers, together with updates for officers coming on duty. It also provides access to advice and guidance on a wide range of information relating to livestock, wildlife crime, fishing, agricultural vehicles and plant, firearms, dangerous dogs, poisons and heritage crime.
In addition to contact details for partner organisations and internal force departments, the app also has a report function for sending information directly to the rural crime team.
Inspector Allison Wiggin said: "We serve a largely rural community in Warwickshire and when an incident occurs officers and staff can be deployed to remote locations. The secure app helps and supports them in a number of ways to improve their response to incidents and inquiries on rural and wildlife crime."
Warwickshire police and crime commissioner Philip Seccombe, whose office funded the app, added: "This is a great tool for assisting officers and staff in policing rural areas and supporting them when dealing with rural and wildlife crime.
"By equipping our officers and staff with quick and easy access to all the information they may need when dealing with a rural crime incident, officers can check the details of a suspected stolen agricultural vehicle, firearms legislation or offences relating to wildlife, for example, faster, leading to greater protection for our rural communities. It is hoped this will also act as a deterrent to would-be thieves in our rural communities."