Warwickshire Police has appointed a new deputy chief constable
A former West Midlands Police officer will take over as second in command of Warwickshire Police with immediate effect.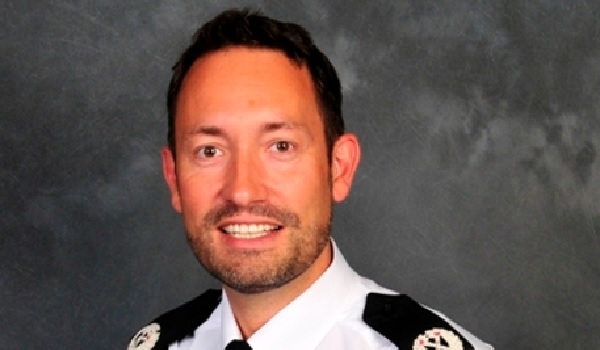 Richard Moore is currently an assistant chief constable covering both West Mercia and Warwickshire as part of their strategic alliance but will now take on the role of deputy in the single force. 
Chief Constable Martin Jelley said the appointment follows a rigorous recruitment process. 
Mr Moore joined the alliance as assistant chief constable in June 2017 having spent 25 years previously with West Midlands Police. 
Mr Jelley said: "This is a critical appointment for the force for the future. 
"I'm delighted Richard was selected from a very able field of shortlisted candidates. It was a rigorous process, which included staff, key stakeholders and partners contributing to the selection process. 
"Richard clearly demonstrated passion and commitment to policing and has a track record that gives me absolute confidence he will be a great choice to be the deputy chief in Warwickshire." 
Warwickshire police and crime commissioner Philip Seccombe said: "I'm delighted Richard has been appointed as deputy chief constable. 
"He has made a significant contribution to developing strong relationships with partners in Warwickshire since he joined the force last year and this promotion is richly deserved. 
"In what is a critical role for any force, I'm pleased we will be able to benefit from the continuity and familiarity with the county that Richard brings, as well as his broad experience of policing – including from other parts of the region." 
Speaking about his appointment, Mr Moore said he is very proud to become deputy chief constable for Warwickshire Police. 
"I would like to thank everyone who has helped me since I joined last year and I look forward to continuing the good work we have already begun. 
"Alongside my colleagues, stakeholders and partner agencies, we will continue our aim to deliver the very best policing service to all our communities across the county." 
Mr Moore joined West Midlands Police in 1992 aged 20 and during his time with the force, he held roles as head of local policing for East Birmingham, programme director for business transformation, as well as roles in counter terrorism and crime investigation.