Warwickshire Police announces new collaboration with West Midlands Police
Warwickshire Police will enter a series of new collaborations with West Midlands Police (WMP) to replace some of the services previously delivered under its ill-fated strategic alliance with West Mercia Police.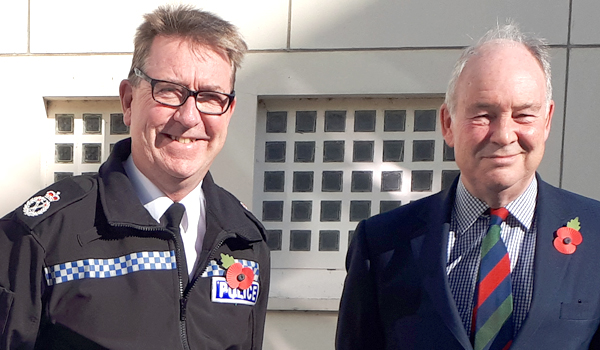 Under the new arrangement, which begins in April 2021, WMP will deliver a number of "vital functions" to Warwickshire Police, including IT services and transactional services such as payroll, HR and other business services.
Philip Seccombe, police and crime commissioner (PCC) for Warwickshire, said: "Looking in detail at other providers of services and it is clear to us that West Midlands has the best solution with the investment that has been made in delivering effective services. They are a well-led, crime fighting force that has showcased the way in which cutting-edge technology can deliver major efficiencies resulting in a more effective service to the public.
"This agreement represents a real opportunity for Warwickshire to take advantage of the best in class services delivered by West Midlands Police and is an important part of our programme to deliver a sustainable future for Warwickshire Police.
Warwickshire Chief Constable Martin Jelley said: "West Midlands Police is widely known as a leading force on technology and we are excited to now be in a position to maximise and gain from this. We fully anticipate this agreement will bring significant and quick time technological advancements to Warwickshire.
"In total this would see around ten per cent of our overall services being delivered in a collaborated manner or through existing regional arrangements with the remaining being stand alone in Warwickshire."
As the agreement relates mainly to the technology and systems which underpin how the force delivers business functions, staff will still be retained locally within Warwickshire to deliver on-the-ground support, such as within Human Resources and IT.
Warwickshire is also discussing an option to purchase some forensic services from WMP while retaining its own local scenes of crime officers within the county.
Further discussions are taking place over Warwickshire Police being involved in the delivery of roads policing across the wider region by joining the Central Motorway Policing Group which currently operates as a collaboration between WMP and Staffordshire Police.
David Jamieson, PCC for the West Midlands, said: "I look forward to assisting Warwickshire in the delivery of the services as part of this agreement. This will be delivered at no detriment to the policing delivered in the West Midlands and Warwickshire will pay for all services received. It would be a real benefit to roads policing, both locally and nationally if Warwickshire join the Central Motorway Policing Group."
Warwickshire Police entered into an alliance with West Mercia Police in 2012 which saw the two forces sharing all resources except the two most senior ranks of deputy and chief constable. In October 2018, West Mercia Police's chief constable and its PCC dramatically announced that the alliance would end as the force was effectively subsiding Warwickshire, a claim which was denied.
With the two forces unable to reach a financial agreement to end the alliance, Mr Jelley was forced to ask the Home Secretary to intervene in an increasingly acrimonious separation and "require West Mercia Police to continue to collaborate with Warwickshire Police across joint business areas which cannot be separated".
The Home Secretary extended the alliance between the two forces for a further six months, until April 9 this year, but this led to a further breakdown in the relationship between the two forces.