Warwickshire and West Mercia cross swords over state of alliance
A row has broken out between West Mercia police and crime commissioner John Campion and the chair of the Warwickshire Police Federation over claims that West Mercia Police has been "subsidising" the alliance between the two forces.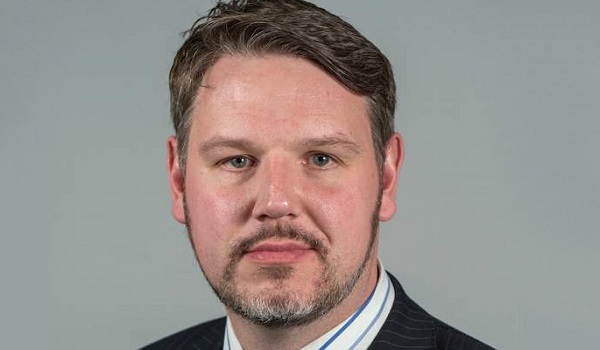 A number of services, including firearms and police dog officers, IT, human resources and communications, were merged by the two forces in 2013 with a view to saving tens of millions of pounds. However, last October, Mr Campion and West Mercia Police Chief Constable Anthony Bangham announced they were withdrawing from the alliance to "deliver more effective and efficient services to communities, and ensure the public get better value for money". 
At the time Warwickshire Police Chief Constable Martin Jelley, said he was "surprised and disappointed" by the decision. Work to end the alliance is expected to be completed by October. 
Last week, Mr Campion said that while in general he favoured collaboration with the neighbouring force, he could not sign up to a relationship that saw West Mercia "effectively subsidising" Warwickshire Police. 
Mr Campion said the force was not getting the full use of the hundreds of millions it spent on policing and West Mercia Police would be now using its resources more effectively and efficiently. Mr Campion also said that his force was "losing out" on some of its resources because they were "constantly" being sent to Warwickshire. 
Simon Payne, chair of the Warwickshire Police Federation, called on Mr Campion to retract his statements. 
"The stark reality is that Warwickshire did not choose to terminate the alliance," he said. "The main thing for me is that the members I represent are owed an apology. Those sorts of comments are not putting the full picture into the public domain and people need to reflect on what they have said." 
Mr Payne claimed it was a "little known fact" that well over 210 police officers in Warwickshire were based in locations across West Mercia, whereas less than 80 officers from West Mercia were based in Warwickshire. 
In response Mr Campion said: "Mr Payne has misunderstood both the issue and my recent comments. Police officers from both forces have always shown total commitment to keeping people safe, regardless of force borders and boundaries. That has never been questioned and indeed West Mercia has been very clear about our preference to continue to collaborate with Warwickshire in the future. 
"However, it is very clear that the current structures and arrangements we are asking our police officers to operate within are fundamentally flawed. These structures need to be reformed to ensure our communities in West Mercia get the full value of the police service they pay for". 
In addition, a spokesperson for Mr Campion's office said that as West Mercia Police currently hosts around 85 per cent of all alliance services, the number of officers based in each force area simply reflects that.  
"If the hosting arrangements were more evenly shared, you would probably see more West Mercia officers based in Warwickshire, and a lower number of Warwickshire officers based in West Mercia. However, that isn't the case. If anything, it is perhaps another reflection of how West Mercia is pulling more than its weight in the current alliance arrangement," said the spokesperson.