Warrants executed after Westminster collision vehicle spotted in Birmingham
Counter terrorism officers have carried out searches at three addresses in the West Midlands following a suspected terror attack in which a car swerved into pedestrians and cyclists in Westminster.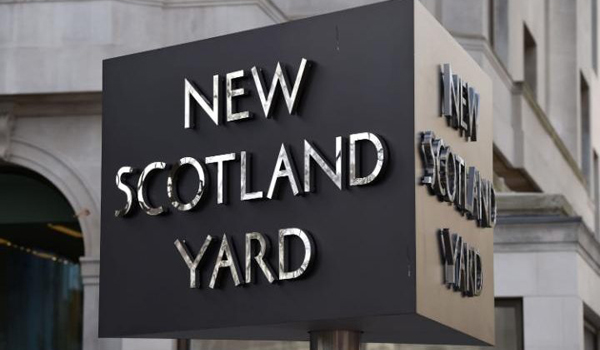 At 7.37am on Tuesday (August 14), a silver Ford Fiesta drove into members of the public before colliding with security barriers outside the Houses of Parliament. 
The driver of the car, a 29-year-old man who is a UK national originally from Sudan, was arrested at the scene by armed officers on under section 41 of the Terrorism Act (TACT) 2000 and detained under TACT. 
He was then subsequently arrested for attempted murder. 
The Metropolitan Police Service (MPS) has said that it is confident it knows the identity of the driver and are now focusing on his motivation behind the incident. 
Two people were taken to hospital and later discharged, including a woman who was treated for serious but non-life threatening injuries. Another man was treated at the scene. 
The Ford Fiesta has been searched and no weapons have been recovered. However, the MPS said detectives have established that the vehicle, which is privately owned, travelled from Birmingham on the Monday night (August 13), and arrived in London just after midnight. 
The vehicle was spotted in the Tottenham Court Road area from around 1.25am until 5.55am. 
It was then driven around the Westminster and Whitehall area from 6am and stayed within this area until the time of the incident. 
Following the man's detention at a South London police station, the MPS took the unusual step of revealing that he was not cooperating with officers' questions. 
"Our priority is to formally identify the suspect and establish his motivations if we can. He is not currently co-operating," Assistant Commissioner Neil Basu said in a statement. 
Although he has not yet been identified, the motorist was also not known to MI5 or Counter Terrorism Policing, Mr Basu confirmed. 
No other suspects have yet been identified and current intelligence suggests there is no further danger to Londoners or the rest of the UK. 
Despite this, the MPS said the public "can also expect to see extra police officers – both armed and unarmed – out on the streets in and around central London". 
Project Servator officers, who have specialist skills to recognise tell-tale signs that someone may be looking to commit an offence, terror-related or otherwise, have been deployed in the area 
And British Transport Police said it would be "stepping up patrols in England, Scotland and Wales" following the incident. 
Mr Basu said: "We are treating the scene and Parliament Square as a crime scene. Cordons are likely to be in place for some time as the investigation team continues to carry out its important work to establish what happened. 
"I appreciate that this has caused a great deal of disruption to those who may live, work or be visiting the area, and I thank the public for their patience and understanding whilst we deal with this incident. 
"We will be working as quickly and diligently as possible in order to reopen the area, but in the meantime I would ask that the public avoid the area. 
"The safety of the public is our top priority and the Met Police will continue to do all we can to protect the people of London." 
Prime Minister Theresa May said: "My thoughts are with those injured in the incident in Westminster and my thanks to the emergency services for their immediate and courageous response." 
And Mayor of London Sadiq Khan said he "utterly condemns all acts of terrorism on our city". 
Unmesh Desai, deputy chair of the London Assembly police and crime committee, added: "This is a serious incident but thankfully those injured have not suffered life threatening injuries. Our thoughts are with them at this time. 
"While it is too early to speculate about the reasons for this incident, our thanks go to the police for their speedy and effective response. 
"We would remind Londoners to stand united and be vigilant as always."