Warnings over social media use follow gross misconduct charge over racist meme
Police officers must be "mindful" of the potential to damage the reputation of the police when using social media, a disciplinary panel has warned.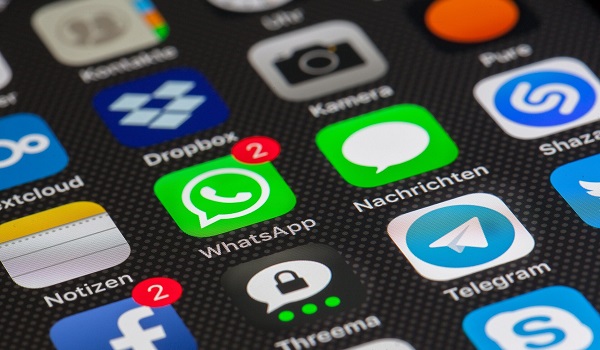 The stern message comes as a detective almost lost his job for sending a racist meme to a police WhatsApp group after an evening of drinking.
Had the image – which portrays a well-known public figure – made it into a public forum, the damage to policing could have been "considerable", the tribunal heard.
Detective Constable Matthew Wadhams appeared before a disciplinary hearing on Tuesday (September 15), where his actions were found to amount gross misconduct.
The 29-year-old father said he accidentally sent the meme to a group chat for the England police national rugby team, for whom he played.
He apologised for his "stupid mistake" and was given a final written warning at the hearing at Kent Police headquarters in Maidstone.
The panel, chaired by Nicola Talbot-Hadley, refused to reveal the identity of the "well-known public figure" depicted in the meme and banned publication of it.
The image, which Mr Wadhams accepts sending, was sent shortly after 11pm on January 11 after he had been at a charity night at his rugby club.
Giving evidence, Mr Wadhams said he had received the meme among other images, including of rugby scores in a separate group, and had not immediately realised what it was as all he saw was a thumbnail preview.
He said he intended to forward the score from a Harlequins game to his fiancee, but must have pressed the wrong button.
Announcing the panel's decision, Ms Talbot-Hadley said: "It is accepted that the officer would not have intended to forward that image to this group or anyone at all.
"We are concerned about the level of intoxication that would have led to such reckless action."
She said although the panel agreed that sending the message was not intentional, Mr Wadhams remains "culpable and should have reasonably foreseen the consequences of his actions at the time".
Ms Talbot-Hadley continued: "He should have and should always apply a high level of care when receiving, reading and forwarding messages on his phone.
"Any police officer must be mindful of the impact both for himself, others and the wider reputation of the police.
"The potential of greater harm and potential of reputational damage to policing should the image have made it into a pubic forum was considerable."
Mr Wadhams' defence lawyer, Richard Aichley, said the officer was "deeply remorseful" and wants to continue serving the people of Kent.
Ms Talbot-Hadley said that the most suitable outcome was a final written warning.
She told Mr Wadhams: "Hopefully you will have learned from this experience and will be very careful with your phone in the future."