Wanted man taunts officers as he takes 5,000-mile trip to Africa
A man wanted by Cheshire Constabulary for driving offences has posted a step-by-step guide of how to flee the UK after escaping abroad.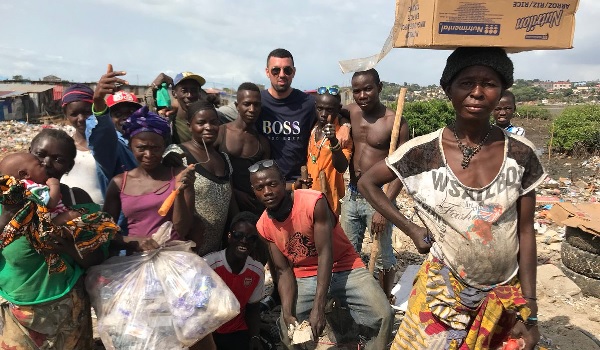 Sam Walker, from Liverpool, posted the video on May 30, and has since met with the Vice President of Sierra Leone to discuss how to "change the country".
He claims that he was forced to miss his court date because it clashed with the departure of a shipping container from the UK filled with charity donations.
Over the past few days, Walker – who has almost 14,000 followers on Twitter – has posted pictures of himself posing with locals, as well as videos showing him installing fresh water tanks in Sierra Leone slums.
During the escape video, he hires a private jet to Belgium, then another to Barcelona, before taking a ride on a cargo ship to Morocco.
He was then driven across the Sahara, Mauritania and Senegal to Guinea before taking another boat to Freetown.
At the end of the video, he said: "Better luck trying to catch me when I go out of the country next time, Merseyside Police".
A spokesperson from Cheshire Constabulary said: "We can confirm that Sam Walker failed to appear at Chester Magistrates' Court in relation to a disqualified driving offence.
"We are aware of the social media post and are reviewing it."