Vote Leave referred to MPS for 'serious breaches of the law'
The Electoral Commission has reported the Vote Leave campaign to the Metropolitan Police Service (MPS) after an investigation found it had illegally spent almost £500,000 more than its limit of £7 million.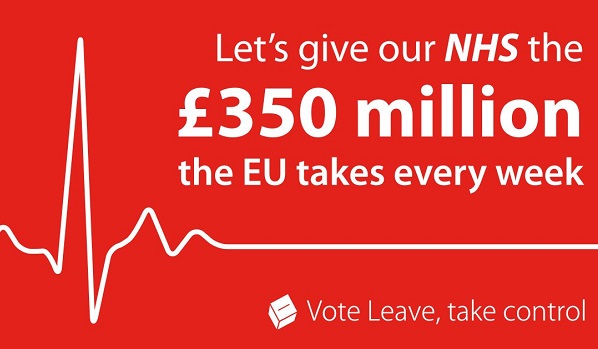 It also found that its leaders and senior figures of fellow pro-Brexit organisation BeLeave had knowingly or recklessly signed false declarations with respects to their spending returns.
The Commission opened an investigation in November 2017 after it was revealed that Vote Leave had made payments to Aggregate IQ – a Canadian data firm – ten days before the Brexit referendum, apparently on behalf of BeLeave.
Privacy watchdogs in Canada and British Columbia are also currently investigating AggregateIQ, which has been linked to Cambridge Analytica, the political consultancy that has been controversially receiving Facebook's data for political advertising.
Darren Grimes, the founder of the BeLeave youth campaign group, was found to have committed two offences that led to a £20,000 fine. Mr Grimes paid more than £675,000 on behalf of BeLeave, a non-registered campaign group that had a spending limit of £10,000, to Aggregate IQ.
David Halsall, the 'responsible person' for Vote Leave official's spending return, incorrectly listed 43 items of spending, totalling £236,501.44. Eight payments of over £200, totalling £12,849.99, did not even have an invoice or receipt.
Mr Halsall also failed to comply with the watchdog's investigation.
The Electoral Commission has referred both Mr Grimes and Mr Halsall to the MPS and asked it to investigate whether any offences were committed that would be beyond the regulatory remit of the watchdog.
A Vote Leave spokesman said the Electoral Commission's report contains a number of false accusations and incorrect assertions that do not stand up to scrutiny.
They criticised the commission for not interviewing anyone from the organisation while speaking to what they said were "so-called 'whistleblowers' who have no knowledge of how Vote Leave operated".
"Vote Leave has provided evidence to the Electoral Commission proving there was no wrongdoing. And yet despite clear evidence of wrongdoing by the Remain campaign, the commission has chosen to ignore this and refused to launch an investigation," the spokesperson added.
"All this suggests that the supposedly impartial commission is motivated by a political agenda rather than uncovering the facts.
"The commission has failed to follow due process, and in doing so has based its conclusions on unfounded claims and conspiracy theories.
"We will consider the options available to us, but are confident that these findings will be overturned."
Under the Political Parties, Elections and Referendums Act 2000 (PPERA) it was the responsibility of all campaigners to ensure that an accurate and complete campaign spending return was submitted to the Electoral Commission by the statutory deadline following the EU referendum.
Bob Posner, Electoral Commission Director of Political Finance and Regulation & Legal Counsel, said:
"The Electoral Commission has followed the evidence and conducted a thorough investigation into spending and campaigning carried out by Vote Leave and BeLeave. We found substantial evidence that the two groups worked to a common plan, did not declare their joint working and did not adhere to the legal spending limits. These are serious breaches of the laws put in place by Parliament to ensure fairness and transparency at elections and referendums. Our findings relate primarily to the organisation which put itself forward as fit to be the designated campaigner for the 'leave' outcome."