'Volume crimes now being hit' as police cuts result in closure of theft investigations
The chair of the Commons Home Affairs Select Committee (HASC) says criminals are being given a "green light to reoffend" after figures reveal three-quarters of vehicle theft investigations are being closed without a suspect being identified.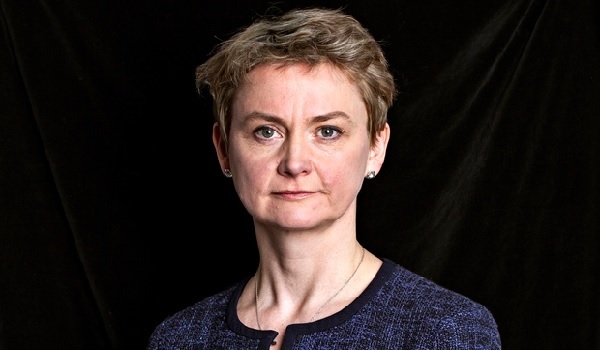 Analysis of Home Office figures by the Press Association also found four in five residential burglaries and almost half of shoplifting cases were being closed before an offender was identified.  
Alex Mayes, of charity Victim Support, said the statistics could "undermine confidence in the criminal justice system and prevent people reporting in the future".   
And Greater Manchester Police (GMP) has said a reduction in officer numbers nationwide means forces are made to focus their resources on more pertinent crimes.  
HASC chair Yvette Cooper added: "Too many investigations are closing without suspects being identified and we are hearing increasing reports of the police being too overstretched to investigate.  
"Police forces are under immense pressure with rising serious and violent crime and changing patterns of crime alongside cuts in the numbers of officers and PCSOs. 
"These figures suggest that investigations into volume crimes are now being hit. Failing to identify suspects gives criminals a green light to reoffend."  
A total of 106,334 offences of theft or unauthorised taking of a motor vehicle were logged in 2017/18 – the highest figure since 2009/10.   
For 77 per cent of these crimes (81,799), the outcome was "investigation complete – no suspect identified".   
West Midlands Police (WMP) closed 91 per cent of vehicle theft cases before identifying a suspect and the Metropolitan Police Service (MPS) closed 85 per cent, according to the analysis.   
RAC Insurance spokesperson Simon Williams said: "This is a sign that thieves have found ways around car security systems and have ways of selling vehicles on with little or no fear of being caught.  
"The fact fewer suspects are being identified is very worrying and no doubt a symptom of the declining number of police officers and the resulting reduction in time that can be dedicated to investigating these crimes."  
The number of recorded shoplifting offences – 382,100 – is the highest since national crime recording standards were introduced 16 years ago.  
In 47 per cent of these cases, investigations ended without a suspect being identified – an increase of four per cent on the previous year.   
Leicestershire Police ended 63 per cent of shoplifting investigations without a suspect, while GMP closed 59 per cent.  
GMP Deputy Chief Constable Ian Pilling said the "changing nature and complexity" of crime against a reduction in officer numbers means forces have to focus their "resources where they are needed most".  
However, he added that if credible information comes to light that could lead to the identification of a suspect after a case has been closed, it will be thoroughly investigated.  
A total of 249,235 residential burglary offences were recorded in 2017/18, with 81 per cent of investigations being closed without the identification of an offender.  
WMP, GMP and the MPS were the forces with the highest percentages of these offences assigned as "investigation complete – no suspect identified", with 90 per cent and 88 per cent respectively. 
National lead for acquisitive crime Deputy Chief Constable Amanda Blakeman said: "Police investigate all cases of theft, burglary and shoplifting.   
"Particularly for these types of offences, police focus on targeting prolific offenders, organised crime networks, and ensuring prevention measures by homeowners and businesses are in place." 
A Home Office spokesperson said: "We expect the police to take all reports of crime seriously, to investigate and to bring the offenders to court so that they can receive appropriate punishment. 
"However, we recognise that crime is changing, and police demand is becoming increasingly complex. That is why we have provided a strong and comprehensive £13 billion funding settlement to ensure the police have the resources they need to carry out their vital work. 
"The Government remains alert to changes in trends and new methods used by criminals – and we will continue to work with the police, industry and others to consider the evidence and what more can be done to prevent these crimes taking place."