Visible benefits of mobile devices
West Yorkshire Police says "time after time it is seeing the benefits" that mobile handheld devices have brought to the way it works since the force first began issuing them to officers four years ago.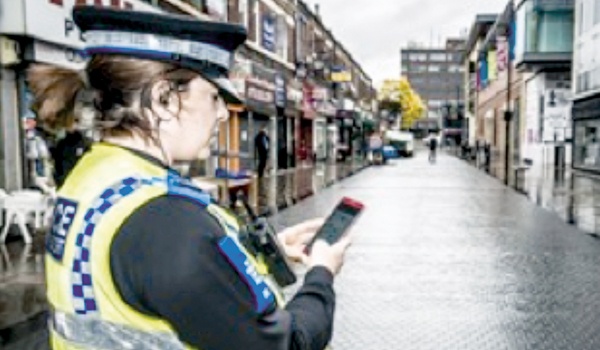 Latest figures show that 150,000 updates are being added into the devices each month across the organisation, equating to a total of 10,000 hours of usage. 
Introduced in October 2014, the mobile devices replaced the old pocket notebooks, providing instant access to force systems at any time or place and helping to increase the time that frontline officers and staff spend on the streets of West Yorkshire. 
A series of social media messages and videos are currently being published by the force to highlight the ways in which they are changing the face of policing in the county. 
Various apps have been created that allow officers to record a crime without having to return to the station, and West Yorkshire Police digital policing lead, Chief Inspector Ian Williams, says it is making a significant difference to visibility: 
"The level of usage we are seeing from officers and staff is really representative of the value that the devices hold and what they bring to the public. 
"We now have in the region of 5,000 operational officers and staff equipped with the mobile devices, who are fully trained in their use. 
"Their presence is really helping to meet the ever-changing demands we experience through new and emerging crime types." 
Among the many apps developed since 2014, is access to an e-notebook for recording information and intelligence submissions. 
"Officers and staff can also enter electronic witness statements and a number of other processes such as missing person forms, without ever having to put pen to paper back at base," added Chief Insp Williams. 
"A real advantage of the device is that the data collected can be shared at the click of button among colleagues anywhere within the force. 
"For example, we can immediately respond to a missing person inquiry, taking details from the scene and distributing an image within seconds to those on patrol. 
"Other examples include intelligence and statements that can be acted upon immediately by colleagues dealing with prisoners or investigating crimes. 
"Similarly, it allows users to view and update incidents whilst on the beat, increasing our visibility and responsiveness. 
"Time after time, we have seen the benefits that these devices have brought to the way we work." 
Chief Insp Williams said the mobile devices were "essentially taking what could only have previously been achieved in a station and building it into our engagement with our communities". 
"In the majority of situations, we can deal with all the requirements there and then, without having to go away and come back later on," he added. 
"It means we are more victim-focused, with the capability to act quicker and more efficiently than ever before." 
West Yorkshire's police and crime commissioner Mark Burns-Williamson, who made funding available for the mobile devices as part of his transformation programme, said it was good to see the "real difference they are making". 
"It's essential that West Yorkshire Police is well placed to tackle all crime types and keep our communities safe, especially with the rise of complex and demanding cases that the digital era has enabled," he said. 
"As government cuts continue to impact it is imperative that we continue to look towards new ways of working to enable the best outcomes for our communities. The mobile devices have ensured that officers and staff have more time to spend in our neighbourhoods, offering greater visibility and a more proactive and efficient service in tune with modern ways of working."