Violent crime unit removes over 250 offensive weapons from streets of London
The Metropolitan Police Service's (MPS) Violent Crime Taskforce has made more than 1,350 arrests since it became operational six months ago.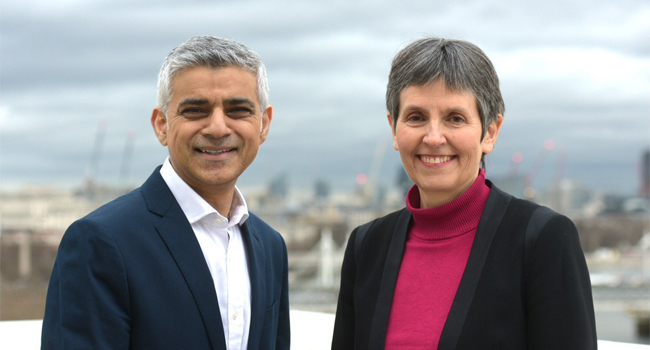 The MPS says it has used a range of "lawfully audacious tactics" to identify and arrest offenders, using a mixture of covert and overt methods.   
Initially comprising 150 specialist officers before a further 122 were added in September for a period of three months, the taskforce focuses solely on tackling violent crime on the streets of London.   
Since it was formed on April 1, the taskforce has made 1,361 arrests and recovered 40 firearms, 340 knives and 258 offensive weapons.  
In addition, 105 search warrants have been executed and 2,659 weapon sweeps carried out.  
The unit is also supported by borough officers, the Trident and Area Crime Command and other specialist units.  
Chief Superintendent Ade Adelekan, Violent Crime Taskforce lead, said the taskforce was formed to "disrupt criminality caused by those intent on creating violence, carrying knives and putting London at risk".   
"The teams operate across the city, working around the clock targeting hotspot locations where violence and knife crime is a real issue. Our presence in these areas sends a clear message to offenders, that we intend on stopping them in their tracks," he added.  
"Our enforcement teams play a vital role in the reduction of violence, but the work that goes into building relationships and providing reassurance to locals is just as important.  
"Over the past six months, we've made significant inroads into communities where violence is a real issue, and we will continue to do so on a daily basis." 
Mayor of London Sadiq Khan said: "The new Violent Crime Taskforce was set up with £15 million from City Hall and, in its first six months, its officers have made over 1,300 arrests and removed more than 600 knives and dangerous weapons off our streets. 
"To bolster the vital work of the 150 officers, the commissioner and I made the difficult decision to move 122 officers from the Roads and Transport Command to strengthen the Taskforce still further as part of our ongoing commitment to drive down knife and violent crime in London."  
The London Assembly Police and Crime Committee is to question MPS Deputy Commissioner Sir Craig Mackey and Deputy Mayor for Policing and Crime Sophie Linden on Thursday (October 4) about resourcing arrangements at the MPS and what will happen when the additional 122 officers leave the taskforce in December.